Loudspeaker stands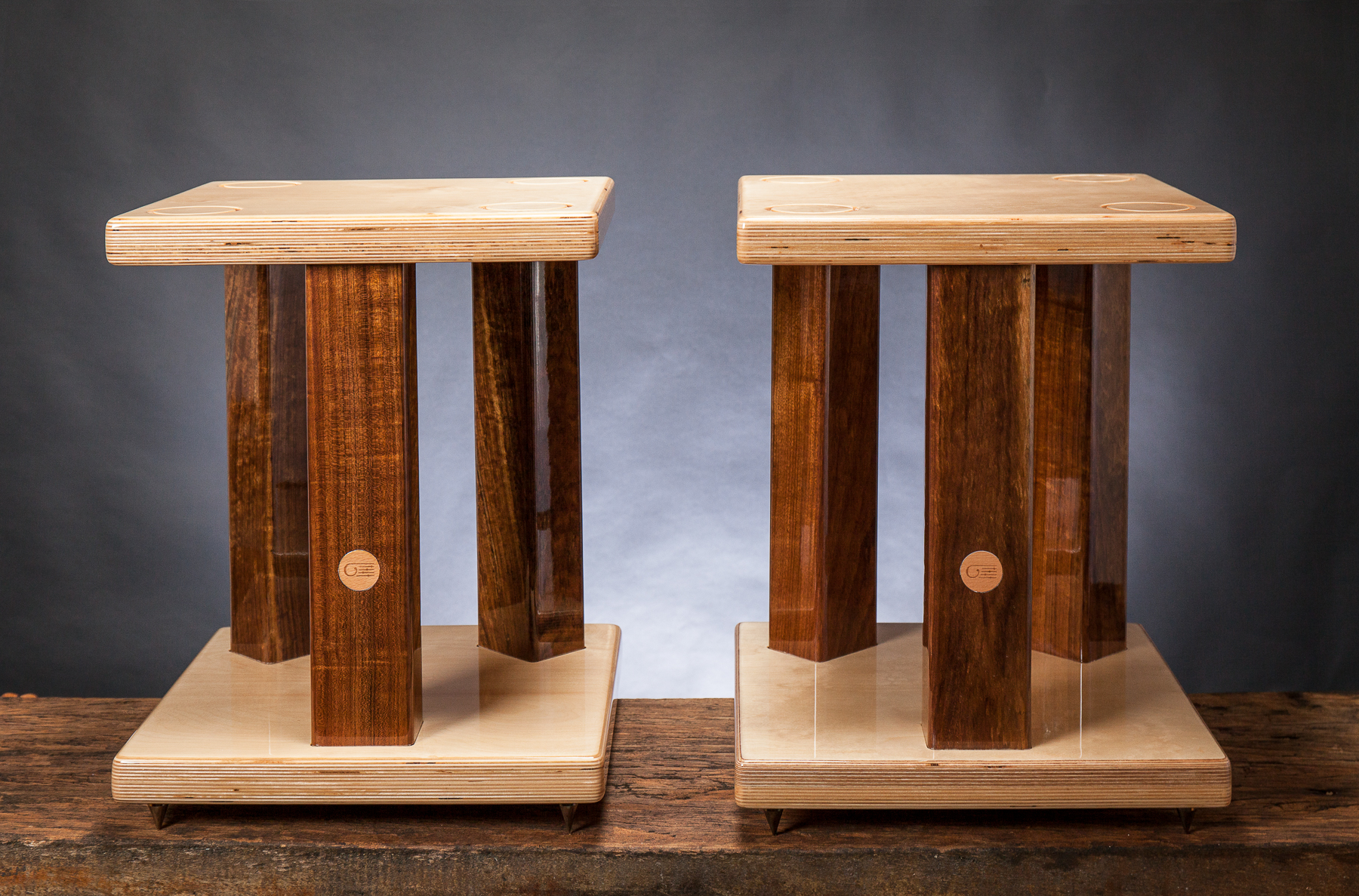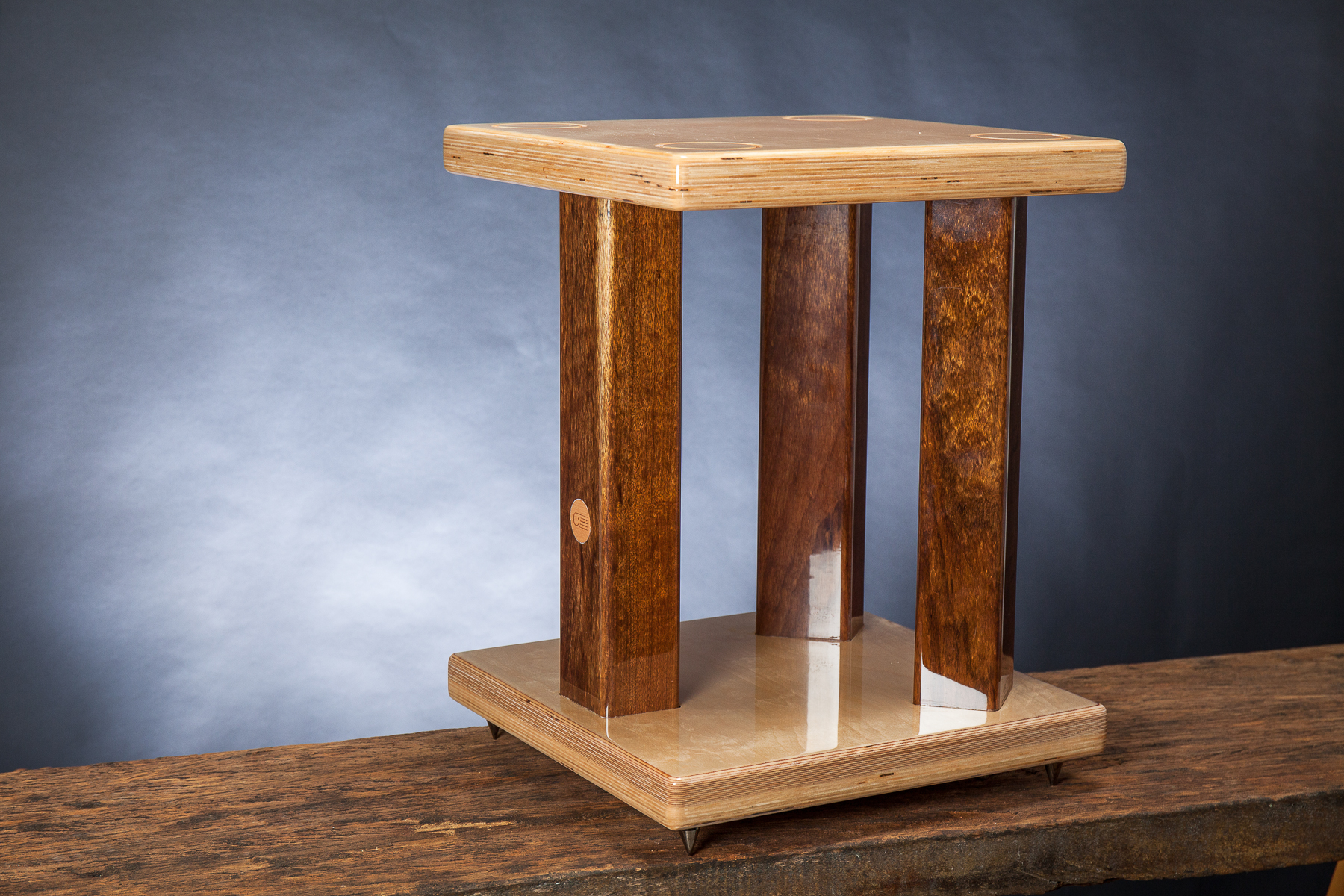 We offer our customers an elegant and functional pair of speaker stands. Initially created for Aria diffusers, we decided to make them available to anyone wishing to request them.
The stands are hand made in our factory, the joints are CNC machined.
The choice of wood instead of metal as a construction element was obviously because it give us better musical performances in line with the Clinamen philosophy.
The planes measurement 40x40 cm , with the big thikness of 45mm, They are made in birch plywood. In the top plaane there are four circular carving for receive our decoupling spring feet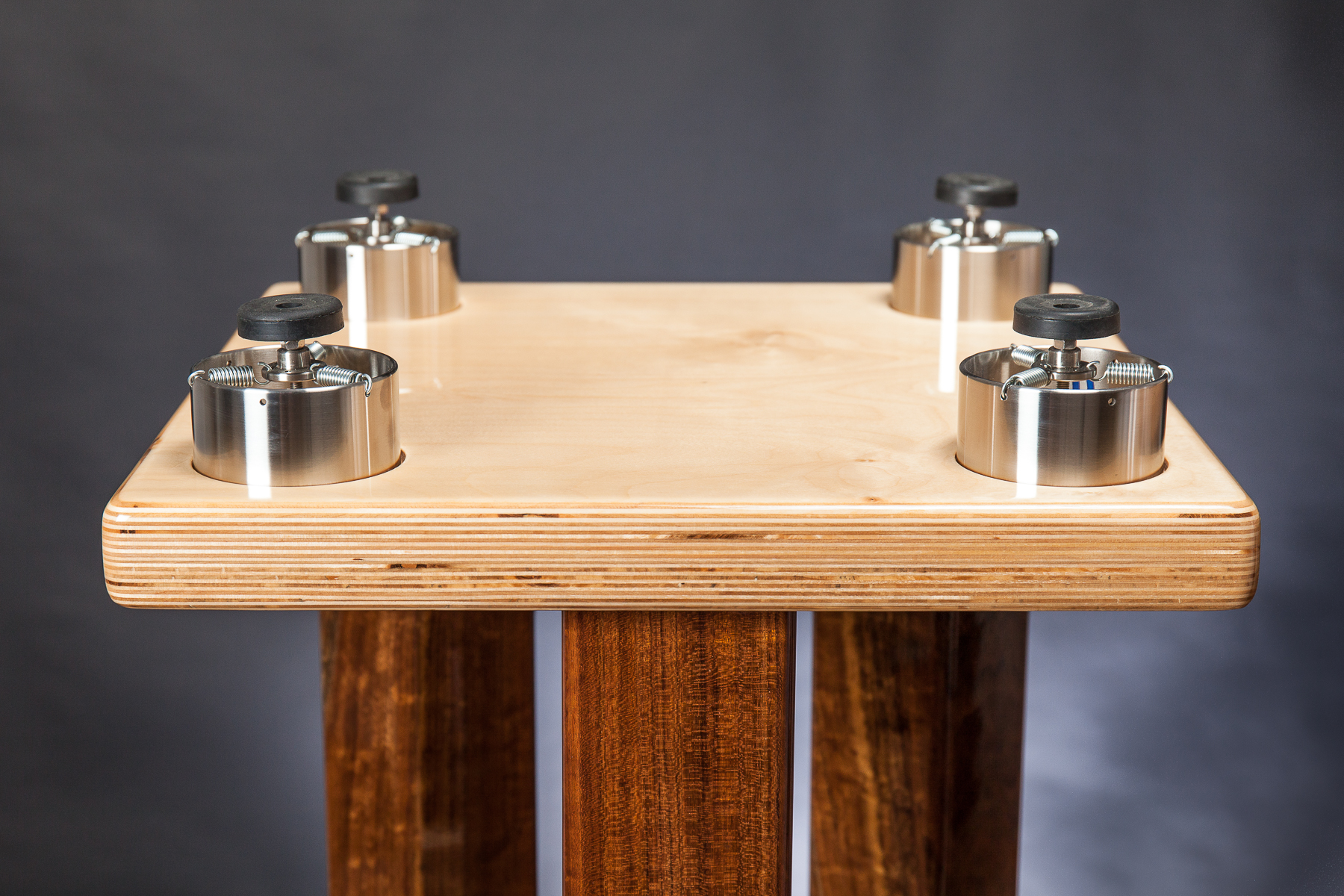 The columns are made of fine high specific weight wood. Their section is about 70 x 100mm and the essence chosen can vary depending on the availability of the wood. For example, in theis photos tou can see BUBINGA columns, in a another pair we use OVANGKOL, a very hard and decorative African wood, with beautiful black veins.
On the bottom face of the stands there are, in the corner, four conical spyke, fixed with a M6 threated hole. The height of the spyke is adjustable, so , you can level the stands.

The stands can be ordered in a height between 40 and 55 cm without any extra charge.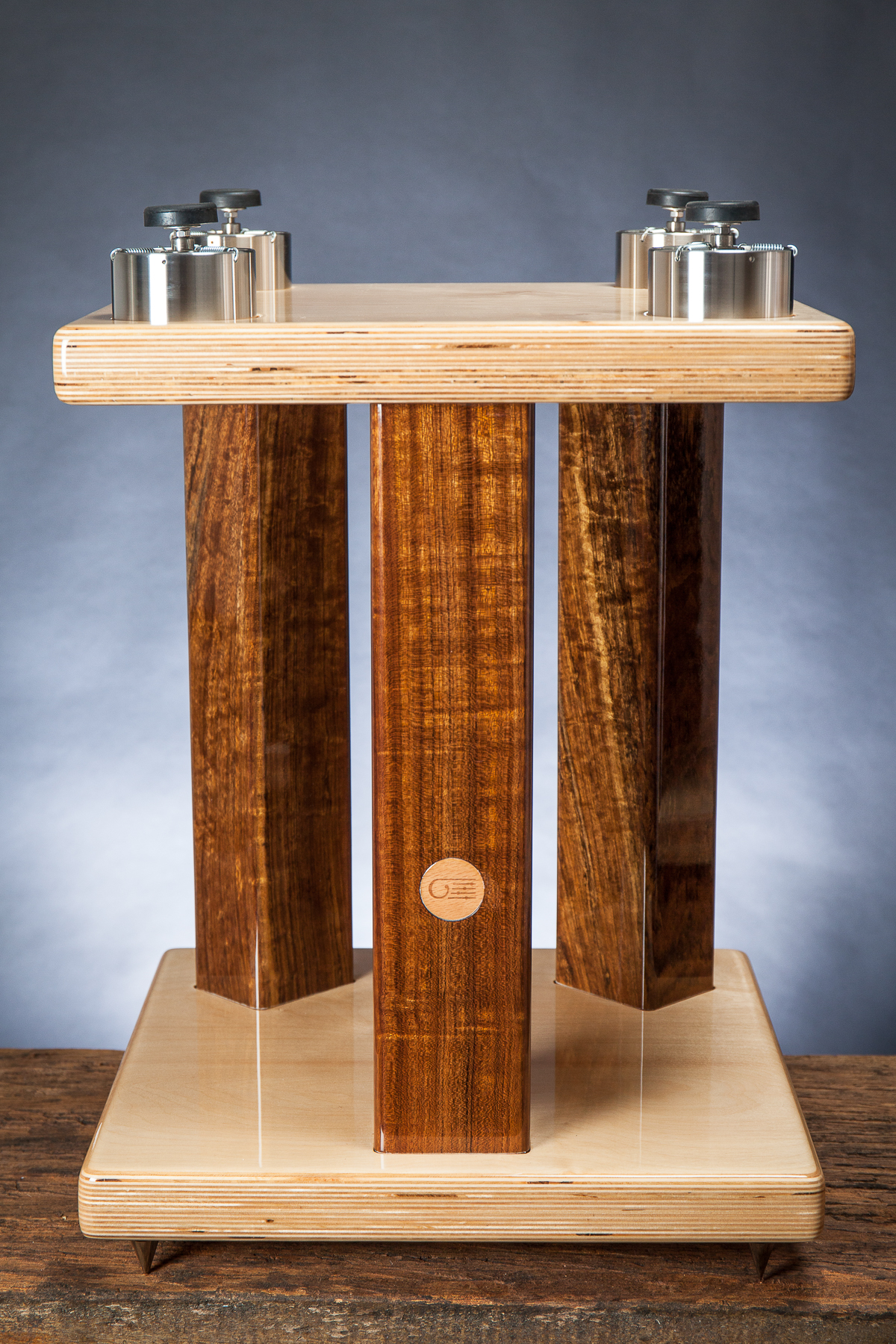 PRICES

Price for the pair loudspeaker stands is 1500 euro, with glossy finish. 1300 euro for mat finish.
Decoupling spring feets, that you can see in the photos, is not included in the price.