Sebastiano L. - San Benedetto del Tronto (AP)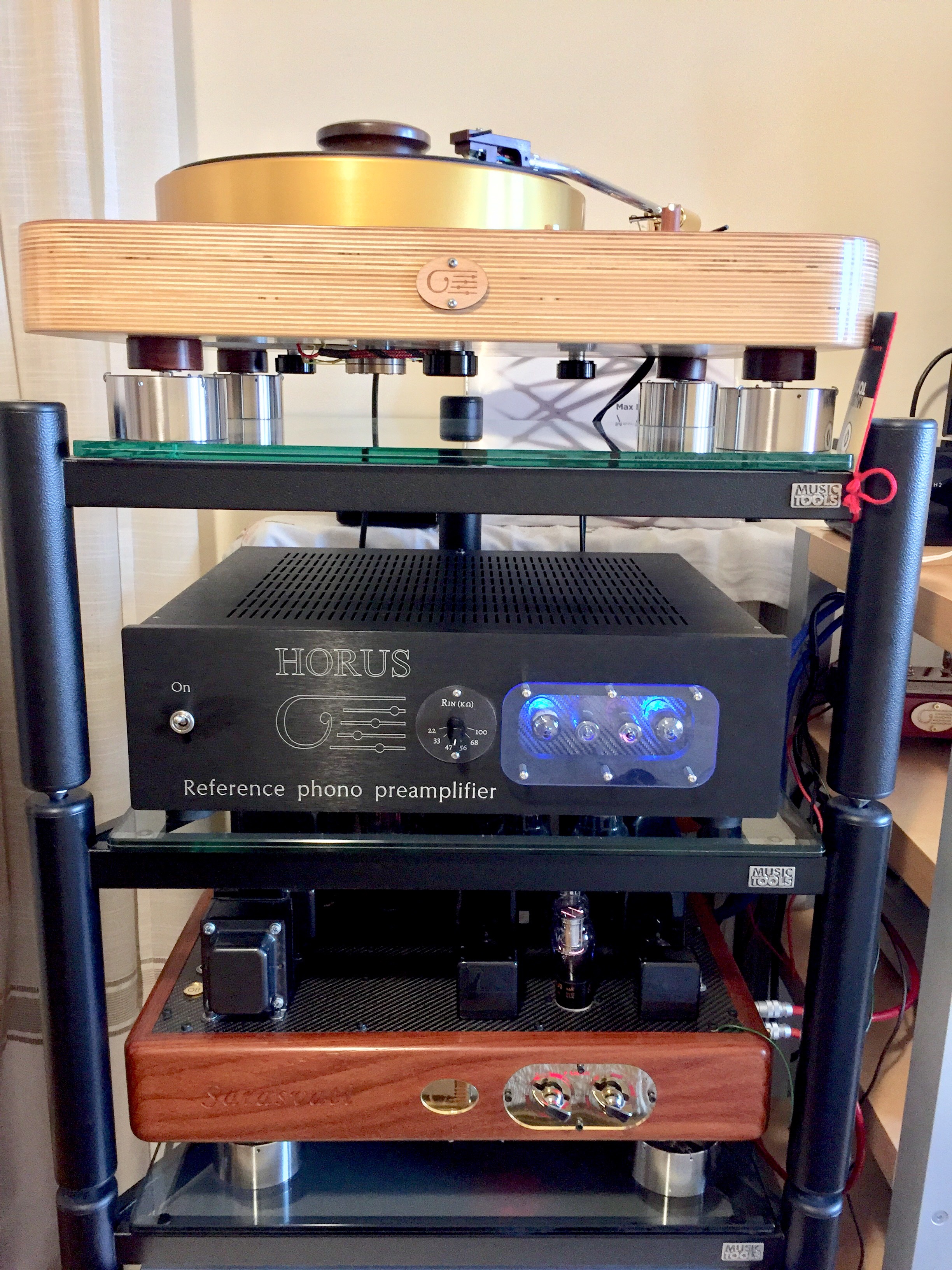 I have never been good at writing reviews, but then again it's not my job. Therefore I'd like to start from the end: I am finally Happy!
Finally I got rid of the anxiety and apprehension that afflict many audiophiles and I am now part of those that see the system not as the purpose but the means to listen to good music.

After years spent collecting, changing and dreaming of devices that almost always revealed themselves sonorous disappointments as well as heavy financial burdens, I have been lucky enough to get to know the designer and fellow citizen Stefano Buttafoco of Clinamenaudio and to fully share his philosophy and his ideas. What sealed the deal for me was listening to a full Clinamen system in a customer's home; it was immediately clear to me that I was listening to the sound I'd always looked for, dynamic, natural and as realistic as possible.
Thus I started assembling my Clinamenaudio system step by step. First I had the Integrated system Sarasvati to which I added the necessary Aria loudspeakers. I completed the set-up with the Lenco Level 5 turntable equipped with Denon 103r pick-up aptly modified and relevant step-up between the phono cartridge and the splendid MM reference phone. All accompanied by a series of accessories with great sonorous depth.
I won't bore you with a series of abstract adjectives relative to the sound obtained by this configuration. If you've never had a chance to listen to a Clinamenaudio system I suggest you do as soon as possible. As for me, before concluding I would like to highlight two relevant aspects that characterize the work and professionality of the designer:
The pre-sale: if you happen to buy from Stefano, you'll never have an Arab market sort of scene. The price asked is not subject to discount because it reflects the passion, the quality of materials and the handcrafted labor of a maker who mainly takes into consideration the sonorous and qualitative aspects of his own production, stripping it of any mystic halo that often accompanies the most extreme high-end products in this hobby of ours. Thus the price asked is a true measure of the value of the device, it is not inflated with marketing and distribution costs.
The post-sale: Stefano has been super available and knowledgeable on every request, intervention and upgrade on various devices. This aspect is indeed very important in a field where often the buyer who has the smallest issue or needs is shipwrecked like a solitary sailor!
I hope that in these few lines you've been able to see my sincere enthusiasm. Kind regards,

Sebastiano.