TD124 spindle fully restoration
We make available a TOTAL restore service of the spindle (even if it would be more correct to say hub) of the Thorens TD124.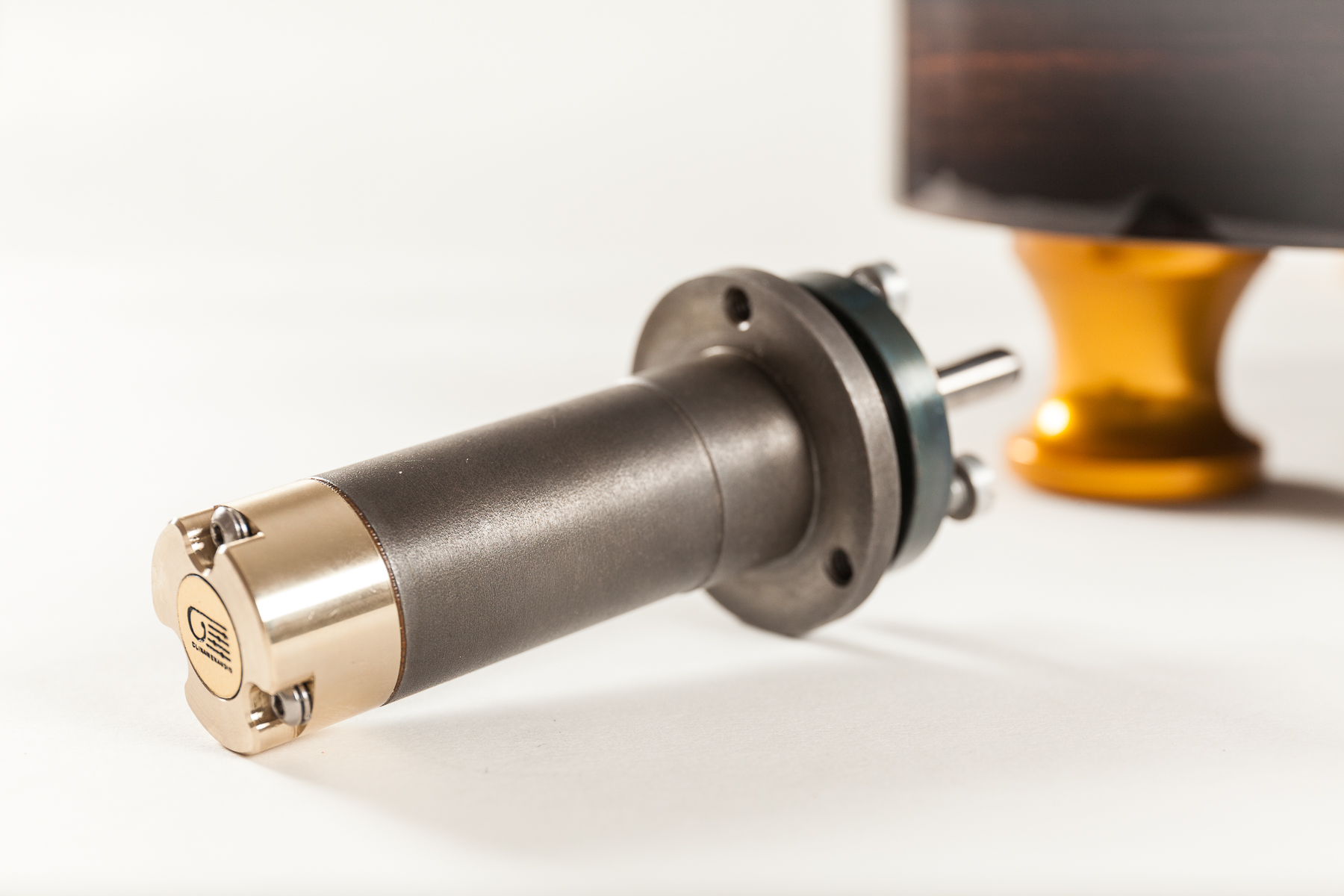 The spindle of the TD124 present two types of problems, like all the turntables with over 40 years of use :
bushings usury

deformation of the thrust nylon washer located at the bottom of the spindle. It, infact, received a very high pressure, because all the platter weight is loading, throught the sphere, on it.
Therefore, the service we offer consists in :
General cleaning of all the parts, with Ultrasonic whashing machine

replacing the old bushings with new sintered bushings. We ask the our customer to send not only the hub but also the platter to our factory: in fact, we will take care to coupled the bushings with the spindle, with centesimal tolerance.

replacing the original pressed steel thrust pad and its deformed nylon washer with a custom Clinamen bronze one. The Clinamen thrust pad is a massive bronze CNC beautiful piece, with a ARNITE pad that give new life to your spindle.
Full restoration of the spindle, as mentioned above, 290 euro plus shipping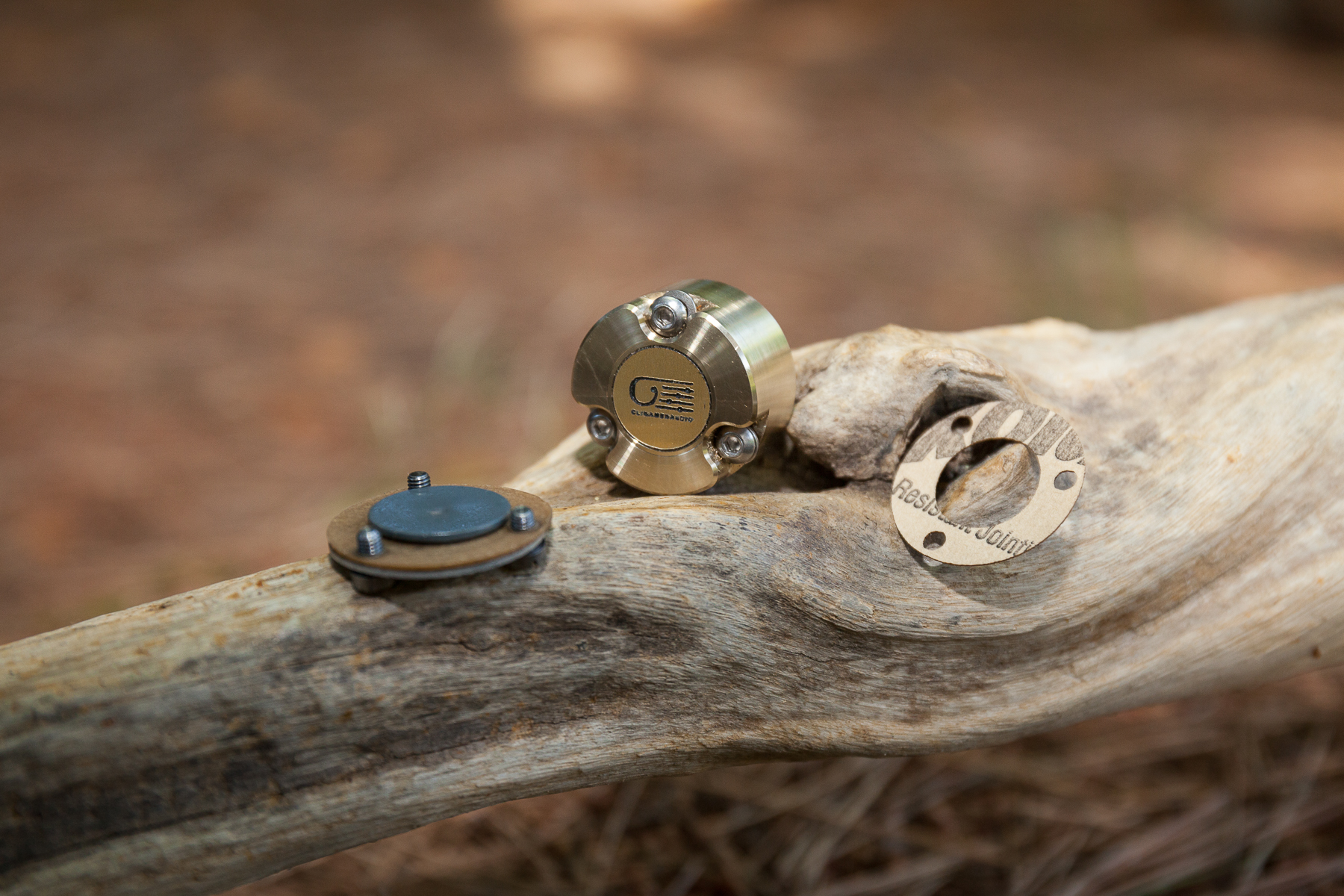 Old and new custom Clinamen bronze-arnite thrust pad