carbon fiber/cork MAT
This mat that we have developed is an accessory compatible with all types of turntables, fidler wheels, direct drive, belt and all kind of floating turntables.

In fact, the Clinamen carbon fiber / cork mat it not an heavy mat, just around 400 g: this allows of don't interfere with the rotation of the direct drive plates and not loose the setting of the spring suspension of the floating turntables.

The Clinamen mat is a technological object build through the union of two extremely different materials: carbon fiber (epoxy matrix carbon fibers) and natural high density cork. The total thickness of the mat is 5 mm. The union of two materials which are extremely different in physical and chemical nature, gives great damping capacity to vibrations.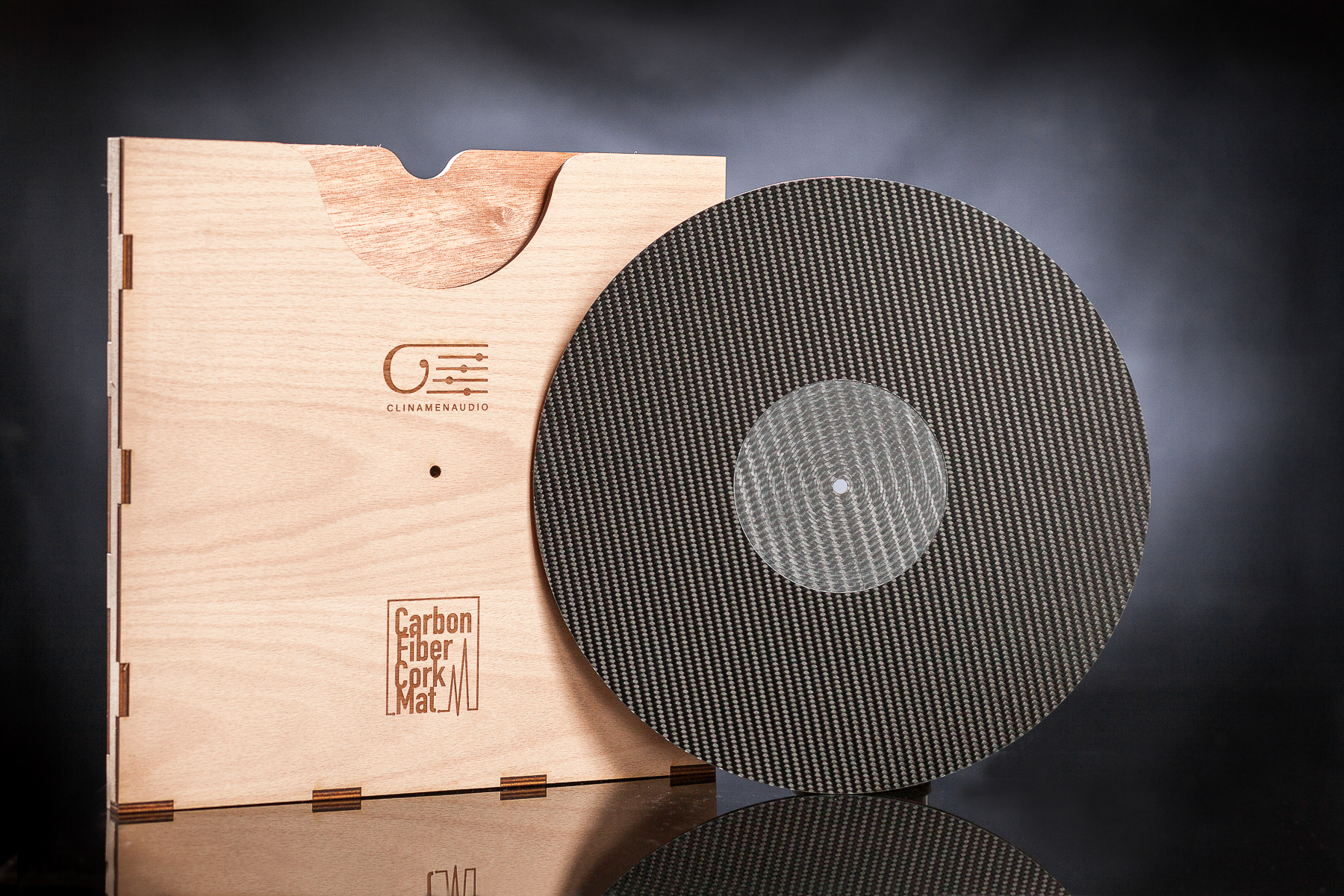 Clinamenaudio mat with his new wood packaging



The most interesting thing about the Clinamen mat is that it can be mounted in two different ways, one with the cork in contact with the vinyl, or with the carbon fiber, obtaining different damping behaviour , and certainly, different sounds that can be tuned to your tastes and/or the needs of your Audio system.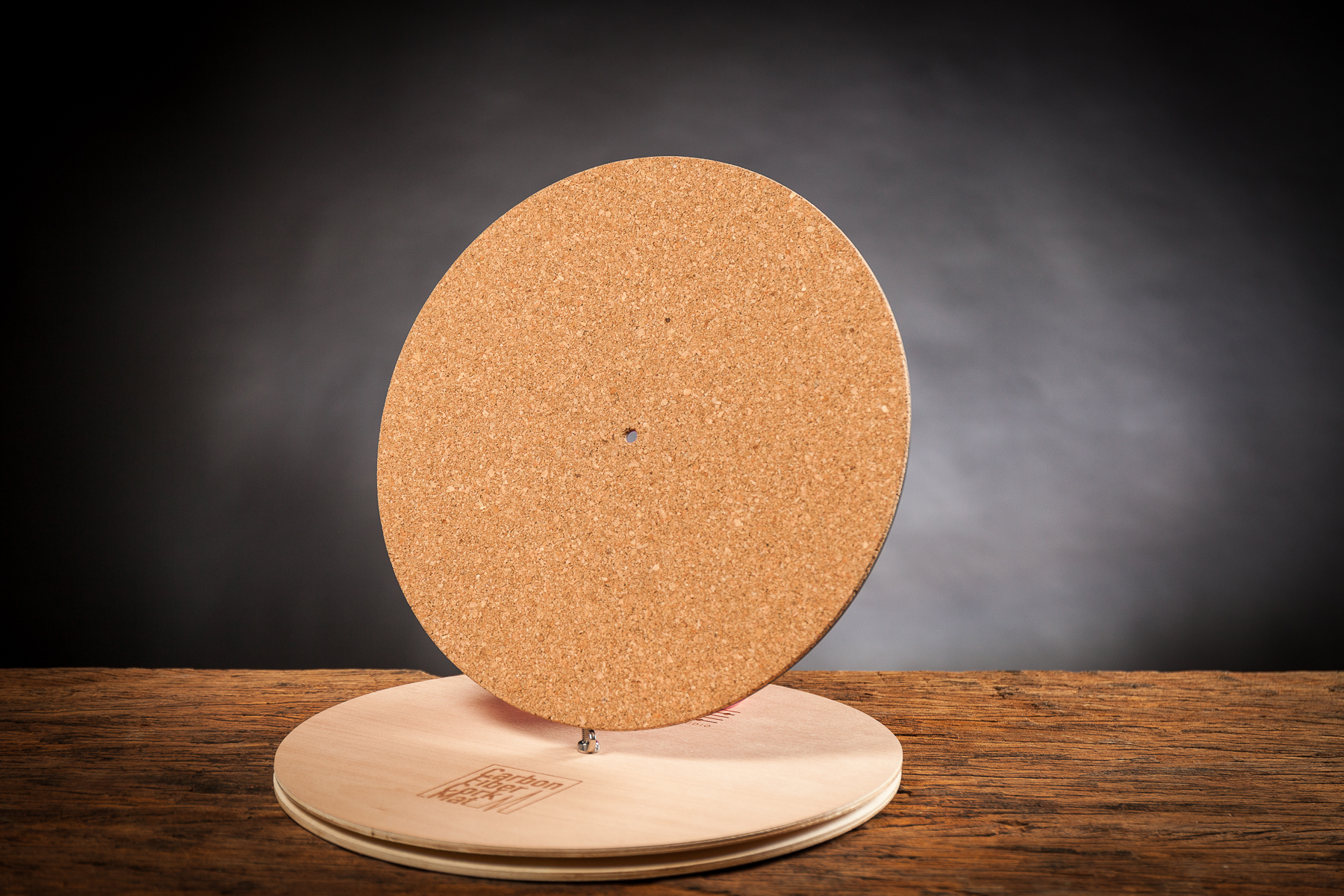 Cork side

The mat is proposed in the standard diameter of 300 mm, its weight is 400 gr and the total thickness of 5 mm. On the carbon side there is a CNC circular hollow for housing the disc label
The carbon fiber we used is German made, bidirectional fibers angled by 90 ° twill 2 / 2 , with a percentage of fiber in the epoxy matrix of 60%.
The cork used is the MAT is a special high density cork and consequently double specific weight compared to what is usually found on the market.
The sound of the mat with the carbon side upwards is extremely dynamic and gives to the acoustic scene a very strong focus, with an imaginary stage that rises above the speakers, with great ability to extract the details. Putting the cork side of the MAT upwards the reproduction of the music will become sweet and relaxed, with less dynamic transients. With the Clinamenaudio MAT, You can calibrate the sound of your turntable according to your tastes or the inclinations of your audio chain.

The mat is selling with a beautiful circular laser cutting wood box , as you can see in the photos.

PRICES AND DISCOUNT
Price of the carbon fiber/cork MAT : 350 euro ( the price is the same , for all kind of wood essence that you can choose)

a 10% discount is applied if you buy the MAT with Clinamenaudio harmonic wood clamp or cocobolo headshell

A 16% discount is applied if you buy MAT plus harmonic wood clamp mat plus cocobolo headshell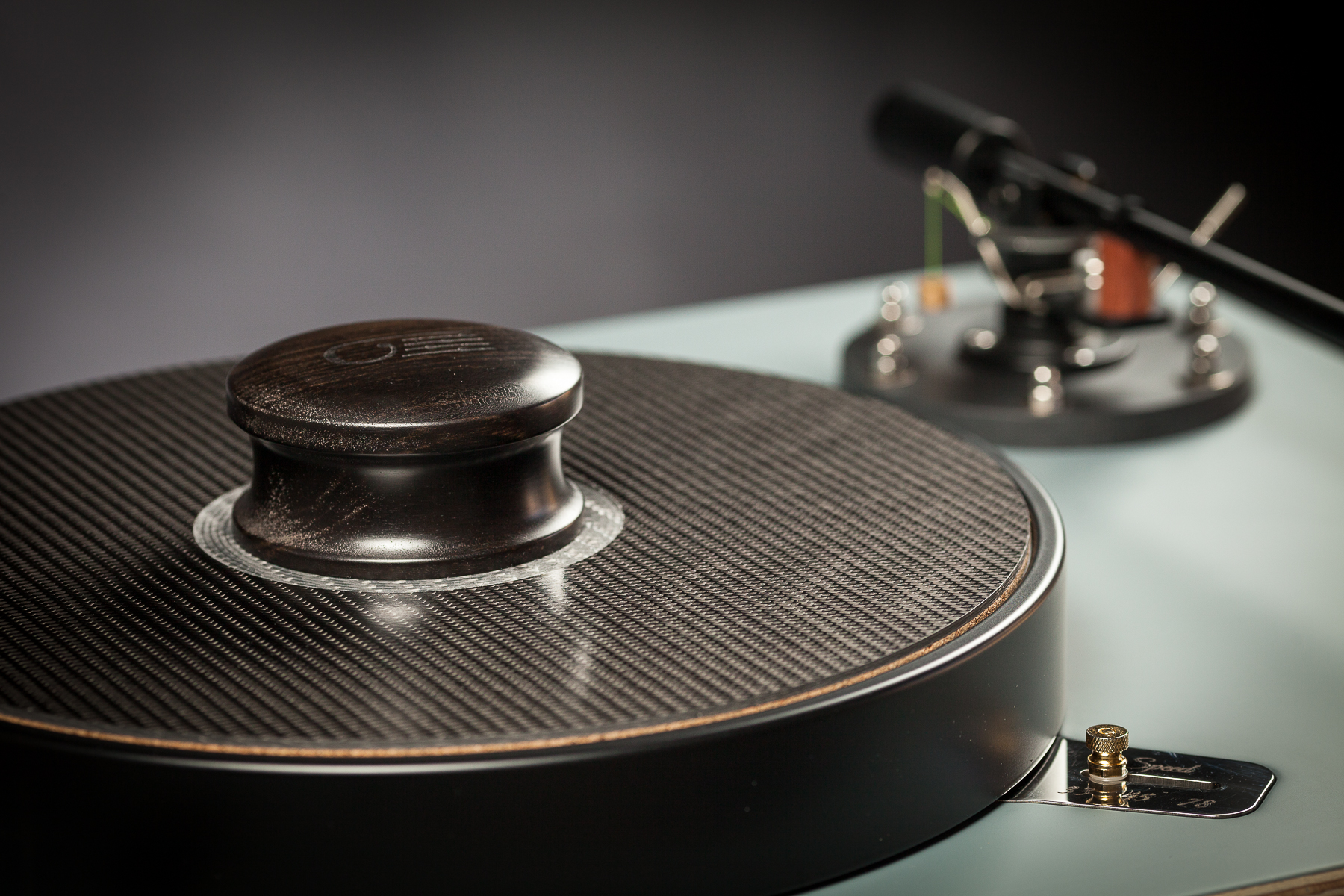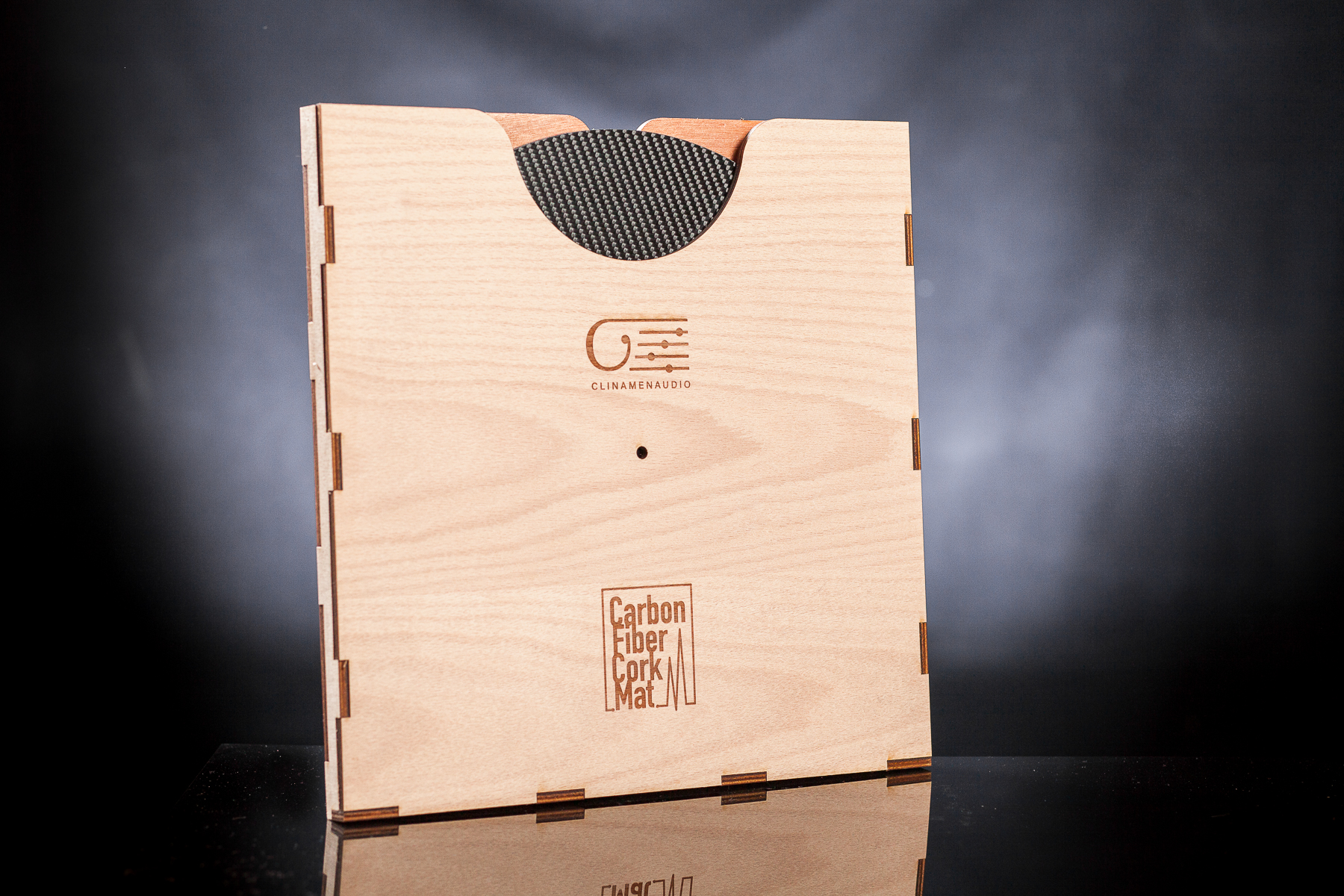 In the following link you can download the Claudio Checchi review, published on the italian Audio magazine "Fedeltà del Suono" n 234 . In the review you can read of the mat and the harmonic wood clamp Clinamenaudio

FDS-234-clamp:mat.pdf