TD124 cocobolo armboard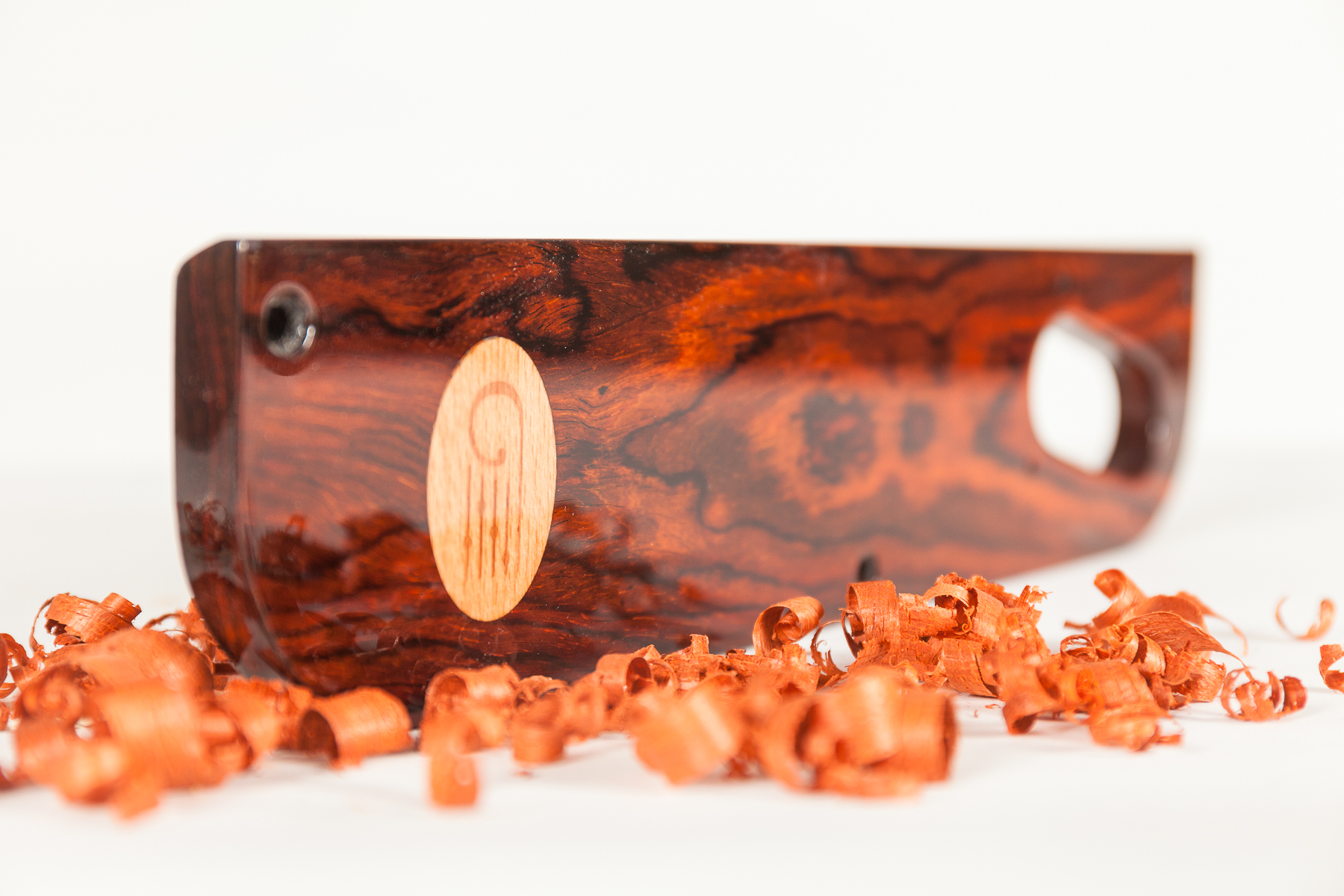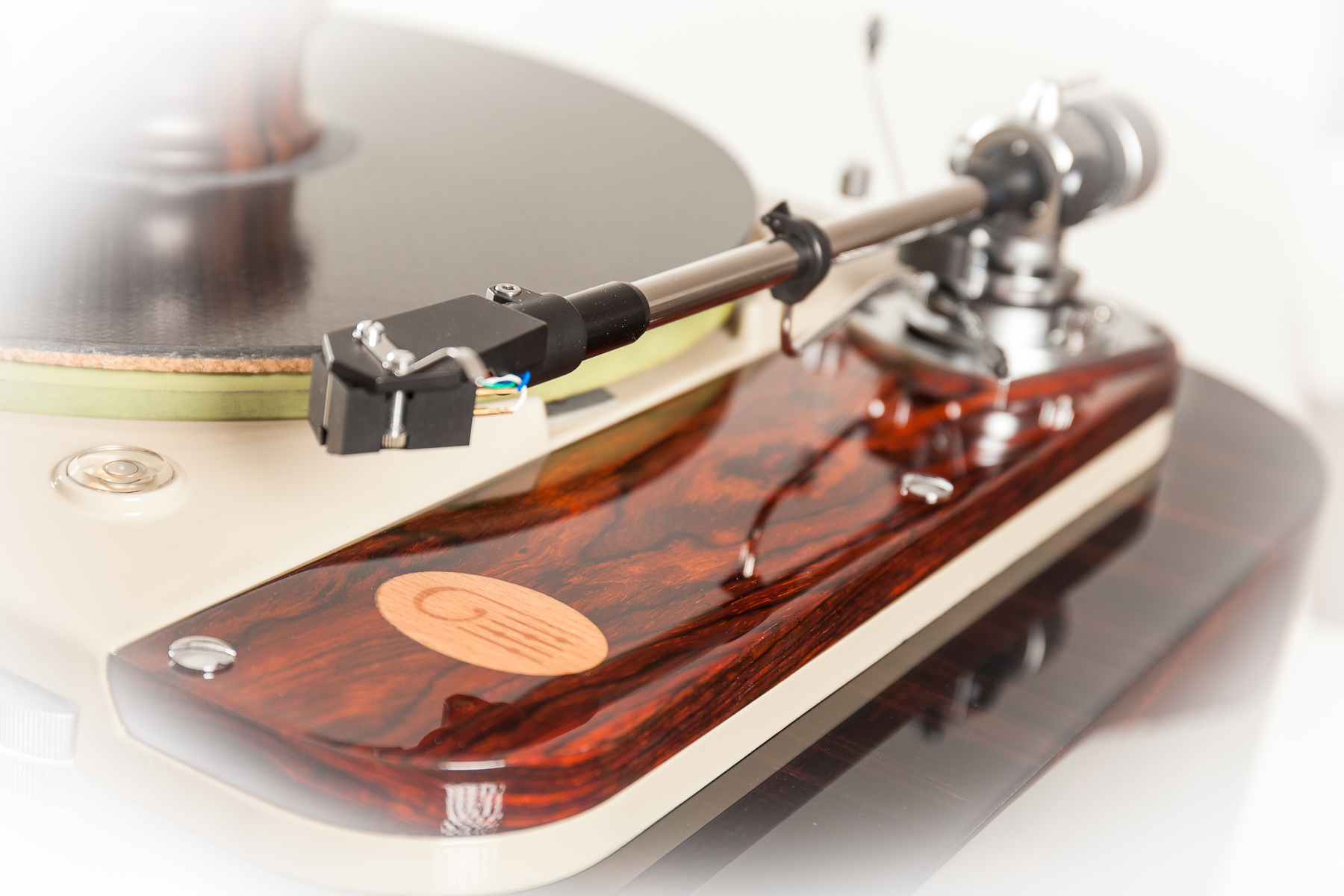 Harmonic wood armboard for Thorens TD124 . On the market you can find this armboard in different kind of materials, as mdf or plexiglass for example. In the natural way of the sound that we follow, there is the harmonic wood, for its great sonic virtues. The wood that we used for this armboard is cocobolo. The base is polished with glossy acrylic paint , on the top and on the perimeter, and mat finish on the bottom. In the front of the armboard there is Clinamen logo, laser engraving. The logo is inlay in the cocobolo with a fine CNC processing.

PRICE

250 euro in bubinga wood plus shipping cost

330 euro in cocobolo wood plus shipping cost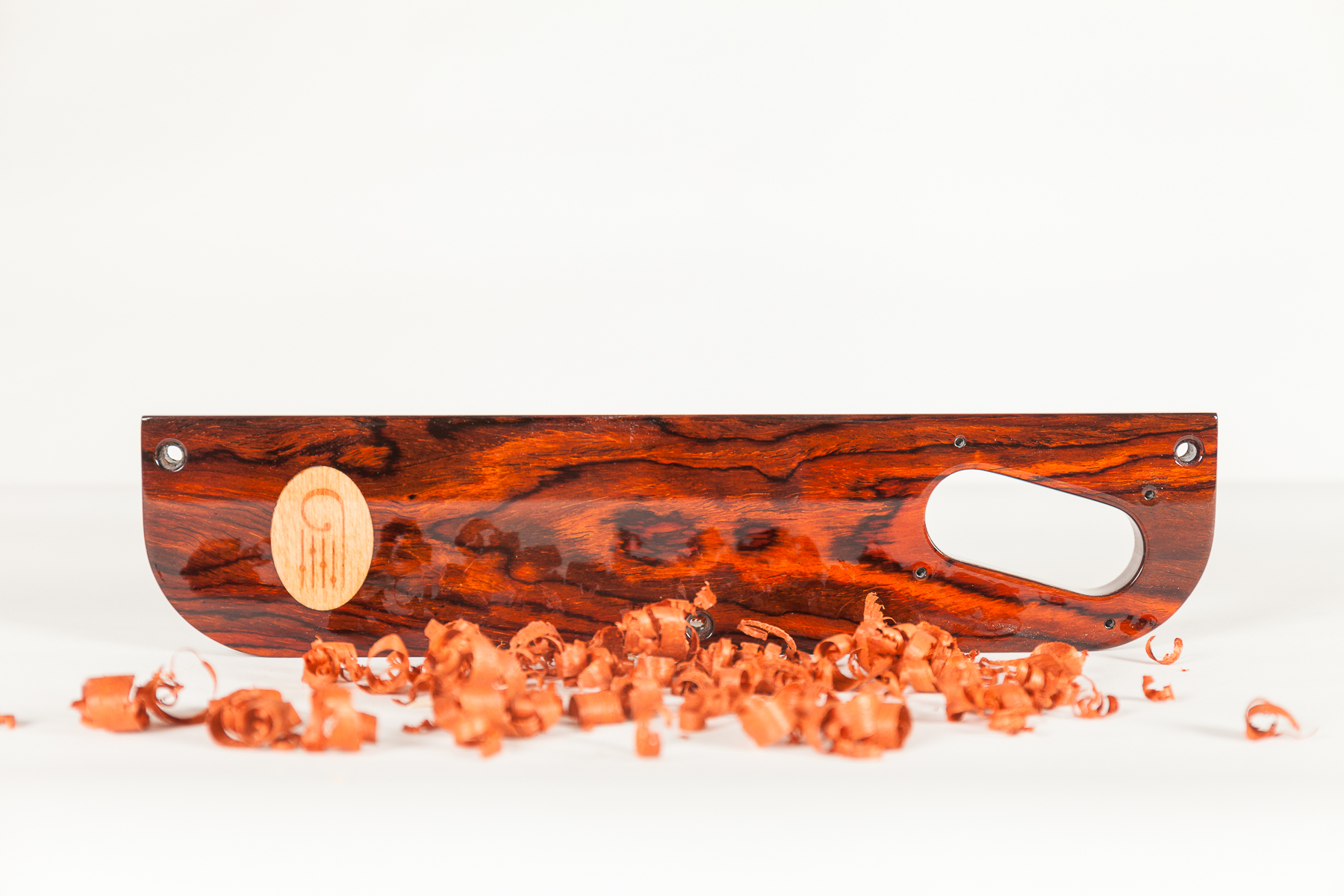 In the pictures you can see the cocobolo armboard. In the following images, a timeline of the workflow:
RAW cocobolo wood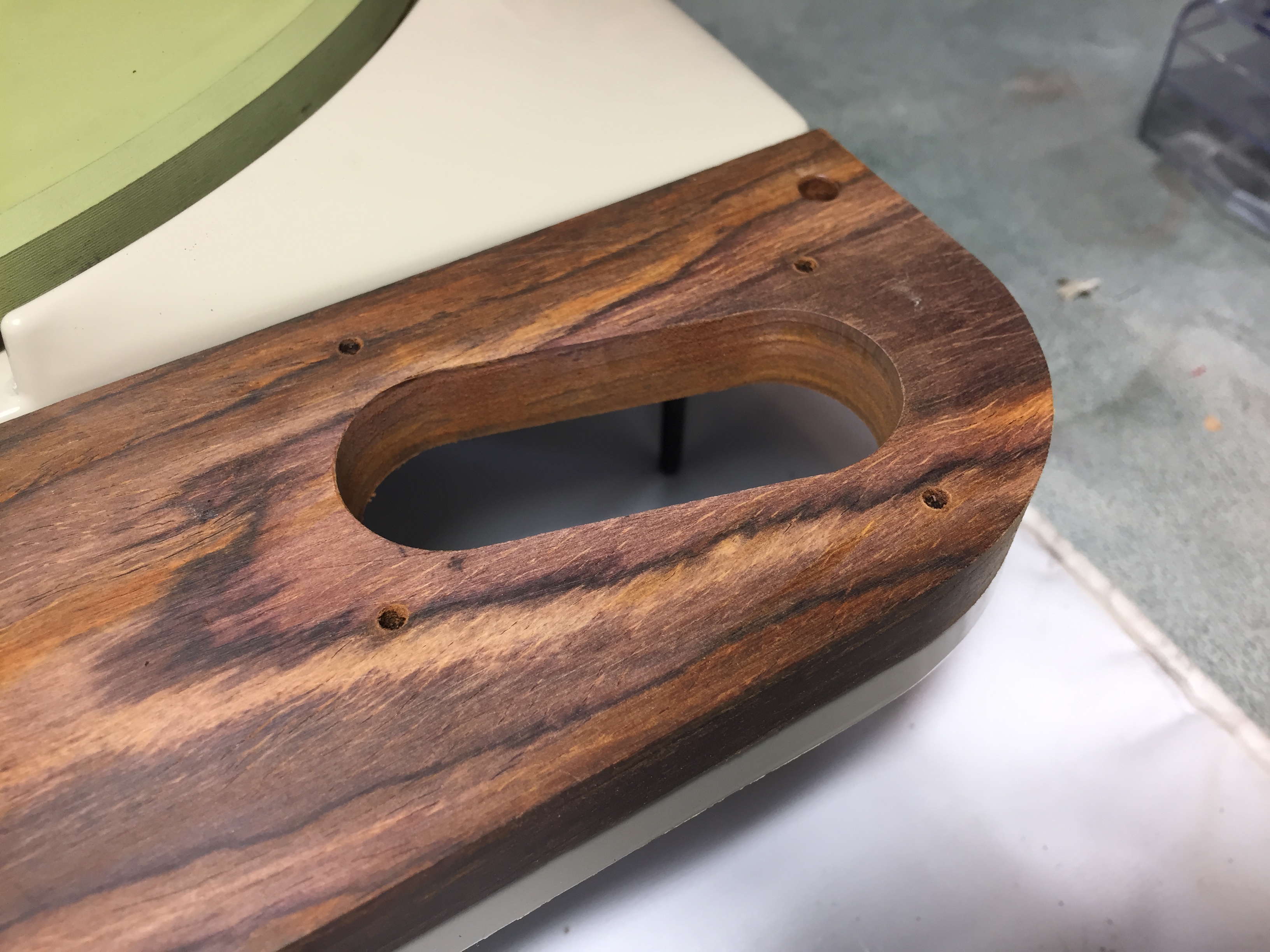 Raw cocobolo armboard, with SME tone arm predisposition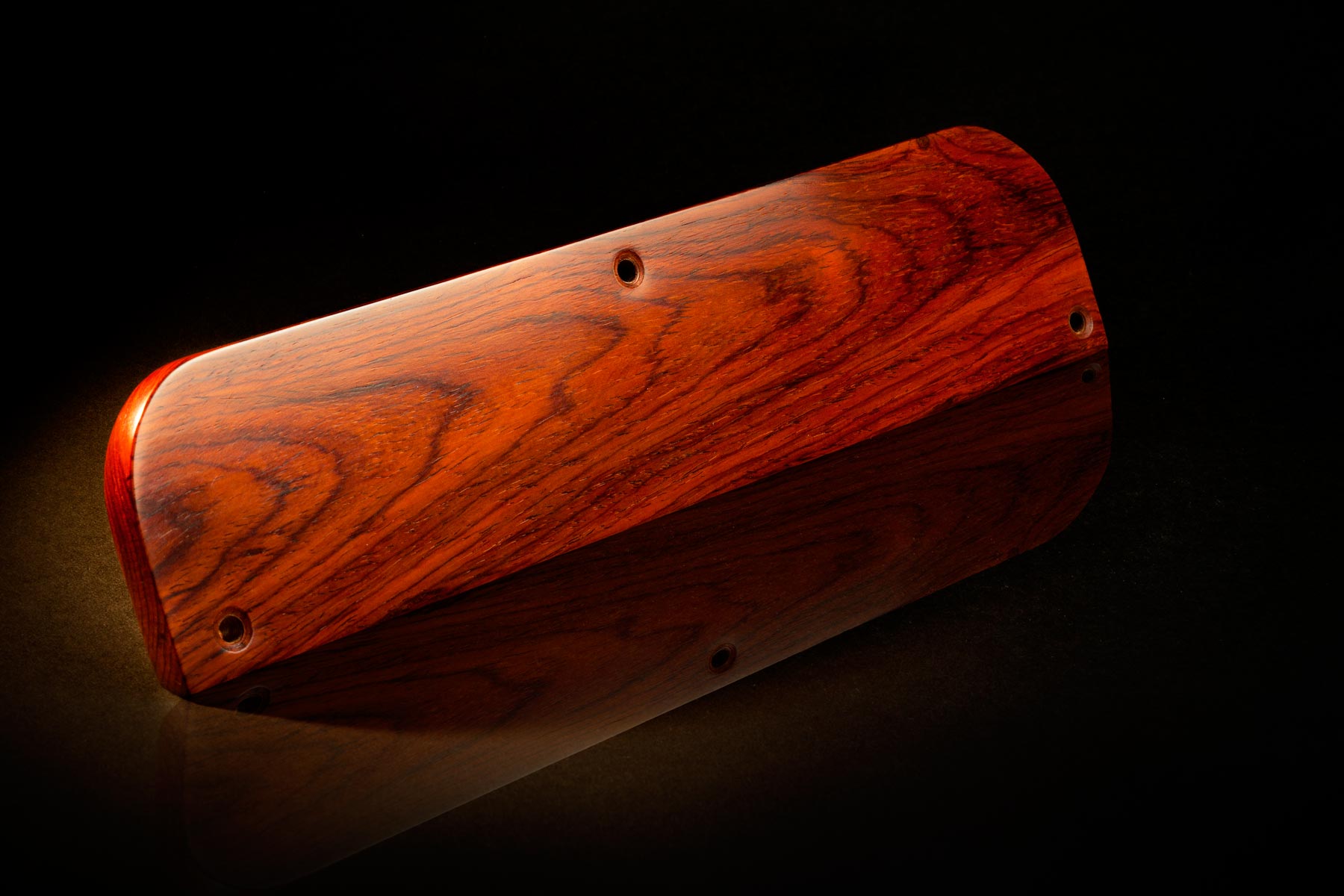 Finish work, without hole for the tone arm.