Algol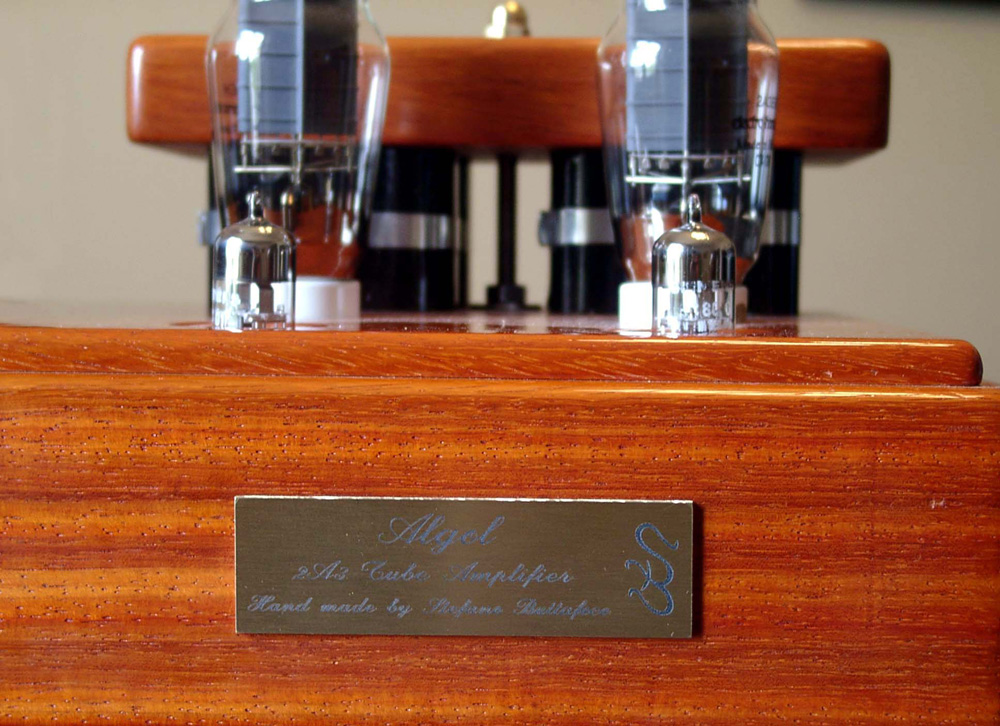 Algol is a simple, but not banal, stereo amplifier based on 2A3 in single ended configuration with all the credentials to let the listener enjoy an exciting reproduction.
Algol was built around the year 2005.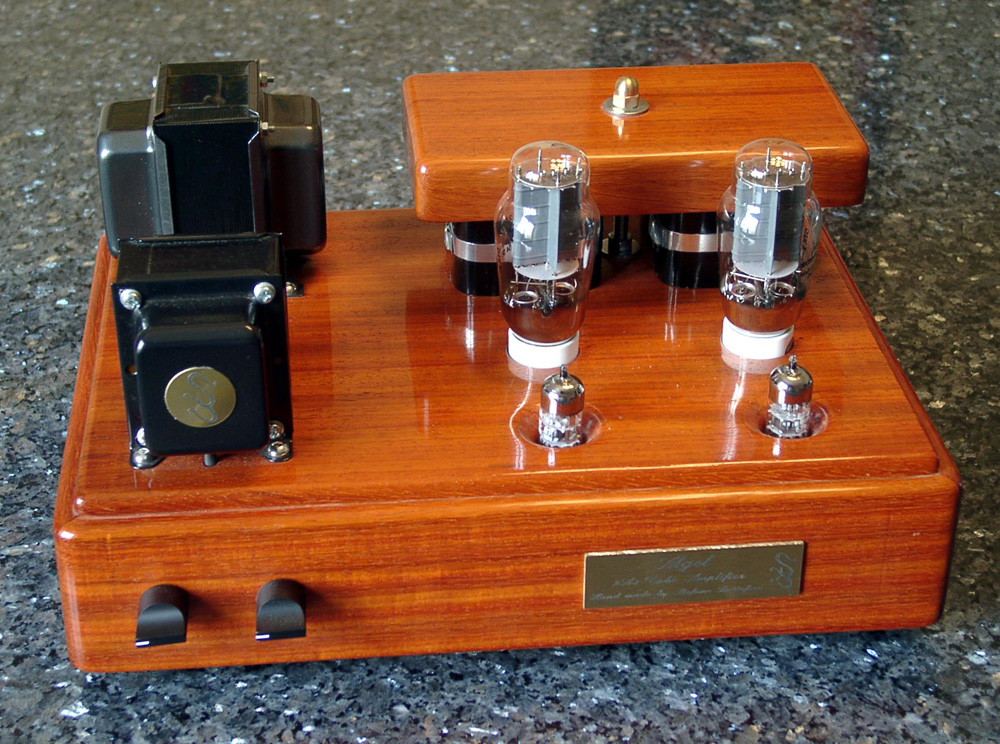 In Algol we can find many of the Clinamenaudio milestones. It is an amplifier born for my sister's wedding gift, so it had to be very beautiful and with a discreet size. So it was not built as an extreme object, however it is very well sounded. It is an alternative proposal to the very classic and rightly famous italian amplifier "Triodino III "and "Kismet" .

The frame is a beautiful work of cabinet making, completely in solid padouck and polished with natural shellac. The sound contribution of a good frame is absolutely decisive for the overall result.
As in all Clinamen realizations the bias is fixed, the filtering is of the inductive type and the wiring ispoint to point.
Forfurther information about ALGOL, it is the subject of an article on the italian magazine "Costruire Hi Fi" n 179