Pierluigi D'A.- Montesilvano (PE)
Dear enthusiasts, I am writing a couple of lines to give you my impression on the latest upgrade of my analogic system. Obviously and not by chance it's got something to do with a certain passionate, keen, able, technically knowledgeable and skillful engineer, who is notoriously handy and thorough with his projects. I'm talking about Stefano Buttafoco, proprietor of Clinamen Audio. I asked them to build a tone wood mat which I wanted to add to my turntable platter (built by me). Luckily for me Stefano had (I don't know if he still has this material available) some kavazinga/bubinga wood plank, 2cm thick and wide enough to make a mat with a diameter of 31 cm, the size of my turntable. To finish the upgrade I added the ebony tone wood clamp by Clinamen Audio.
To those of you who are skeptical I can only say that you cannot realize the difference until you try. Indeed, as I usually do, I've added the wooden mat first and I listened for a few days. Then, without removing it I added the wood clamp and kept listening for a few more days. Eventually I removed both the wood clamp and the wood mat; I had an incredible plunge in quality. I had a sound lacking harmonics and focus, a more compressed, less deep and extended sideways scene. Yet I'd been listening without 'those two' and I was happy. I listen with a 0 feedback valve system and efficient loudspeakers (94-95 dB); in my humble opinion it is a necessary requirement, although not sufficient, to have a good listening.
There are many clamps for analogic systems on the market and each company will sing the praise of their own but remember one thing. The virtues of tone wood are 'UNDEBATABLE'; no other material used for this purpose can give results comparable to it. 'THOSE TWO' together (clamp and mat) do an extraordinary job; they give life and light back to the sound. Then, the more quality and transparent components the better, the results will be striking!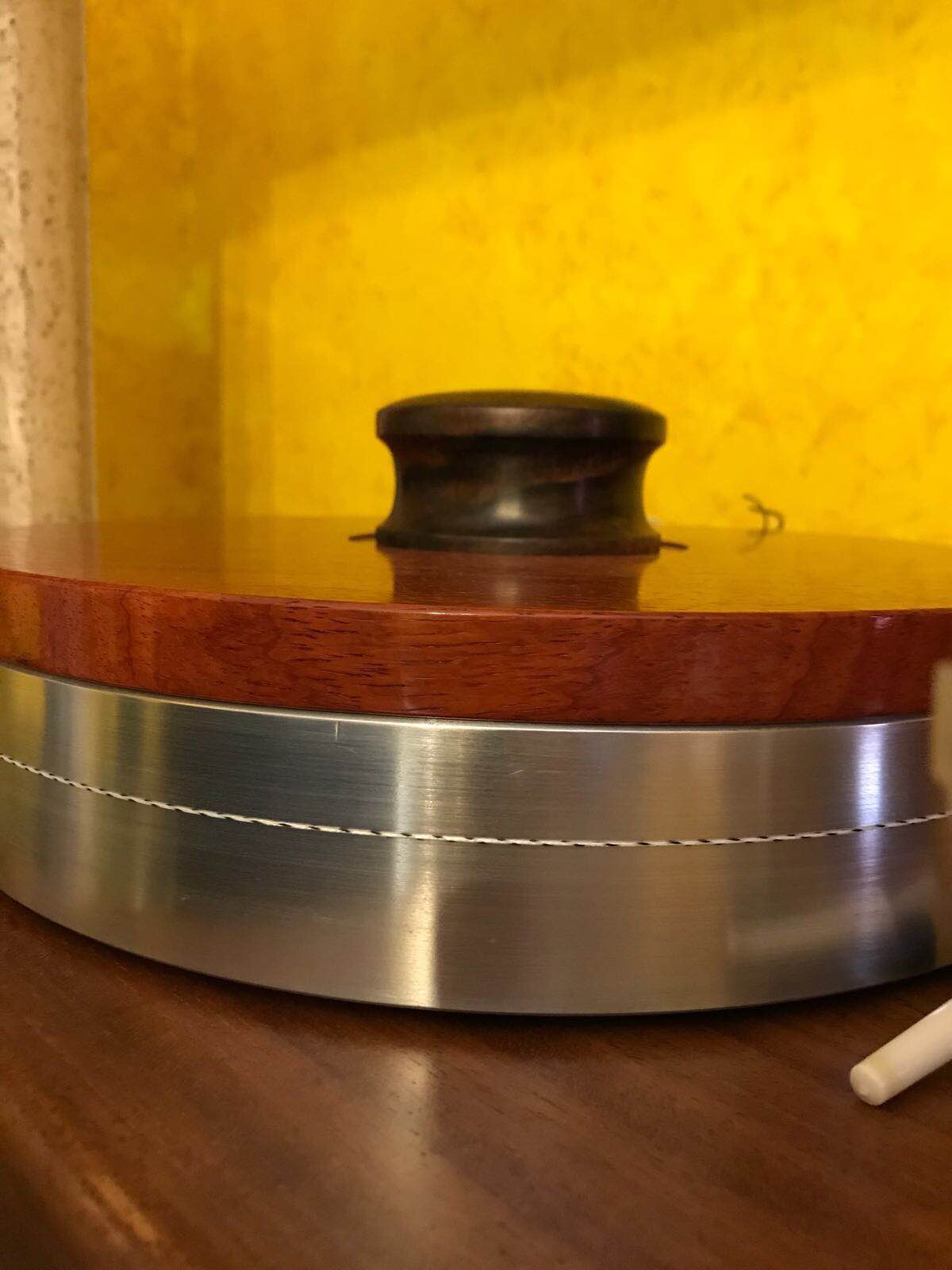 You are giving those components the possibility to express like never before. I am not saying that if you have an average analogic system you don't have results, of course you do. But they (mat and wood clamp) or even just the wood clamp will highlight features you've NEVER experienced before. Of course they were there before, too, but they couldn't come out or they were so behind that you didn't notice. I warmly suggest you have this experience. Try at least the wood clamp; you'll have a beautiful surprise from your analogic system.
Regards to all of you; go to concerts, acoustic if possible, always listen to good music.
Pierluigi D'A.