Denon DL103 with carbon block body

Great opportunity to enter the world of quality Moving coil cartridges with a old series Clinamen based on Denon DL103.
The body of the cartridge is made of high-density carbon block. The stainless steel nuts for fixing are resin-coated in the body. The cartridges is build on a Denon DL103, therefore with an internal impedance of 40 ohm.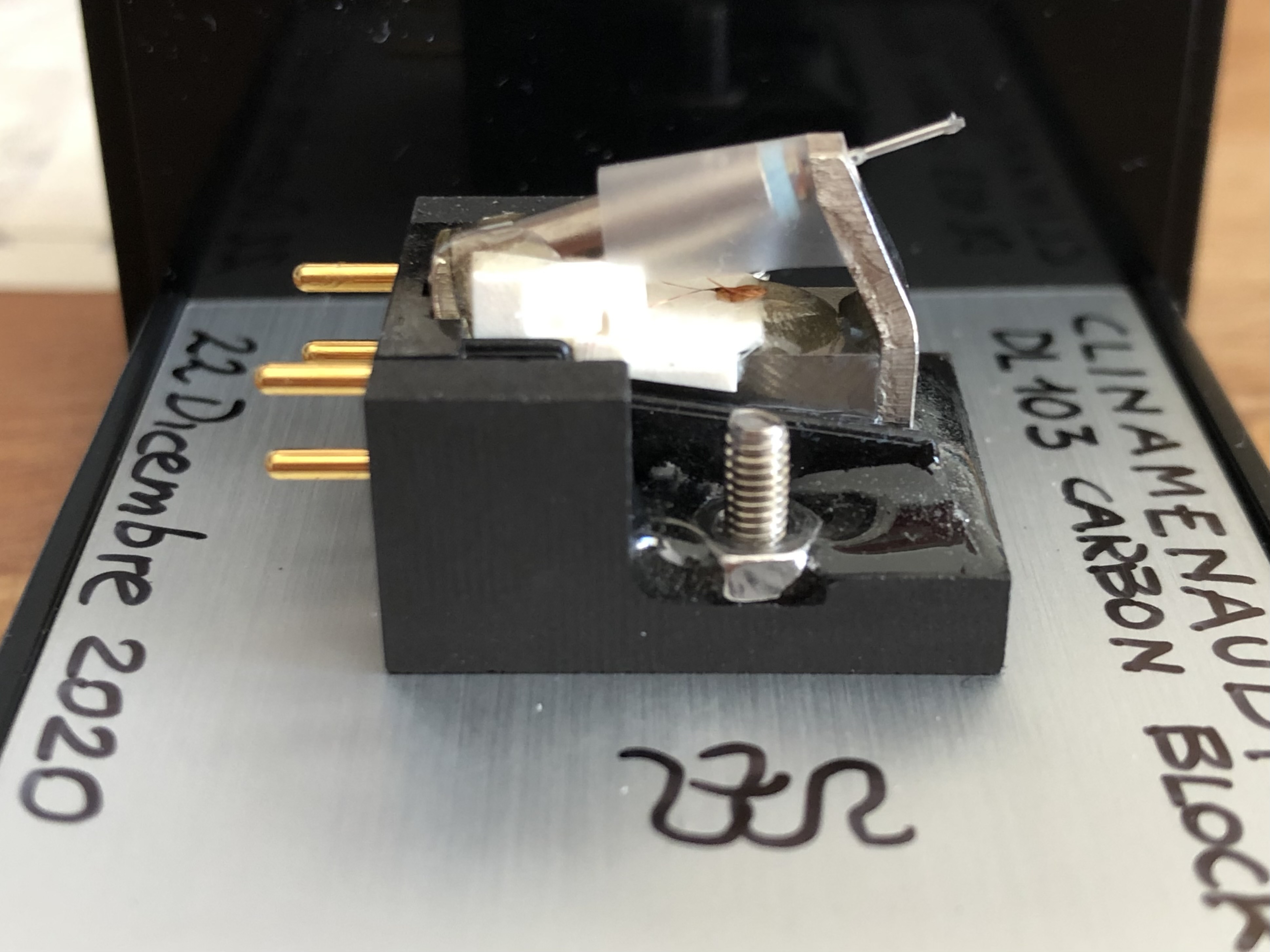 The stylus is the original one, the body is the one in high density carbon block, with side protection fins for the electrical terminations. The weight of the cartridge, slightly greater than the original, allows a better work of the elastomer, which is not very compliant, with a better Fs of the arm/cartridge system.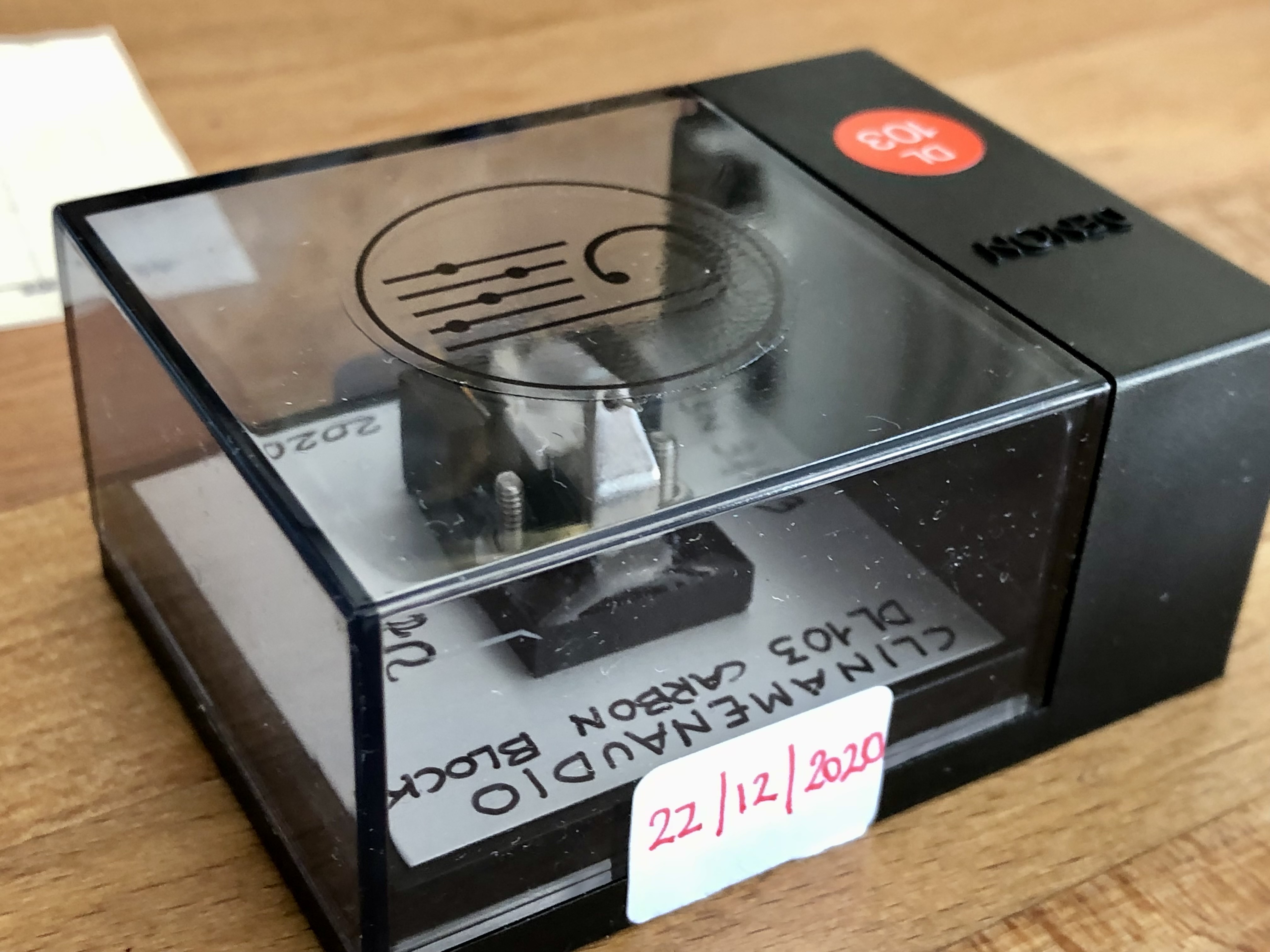 Obviously the cartridge is new in original box customing with Clinamen logo.

Price, only 490 euros. Two pieces available. Construction date December 22, 2020