Cocobolo headshell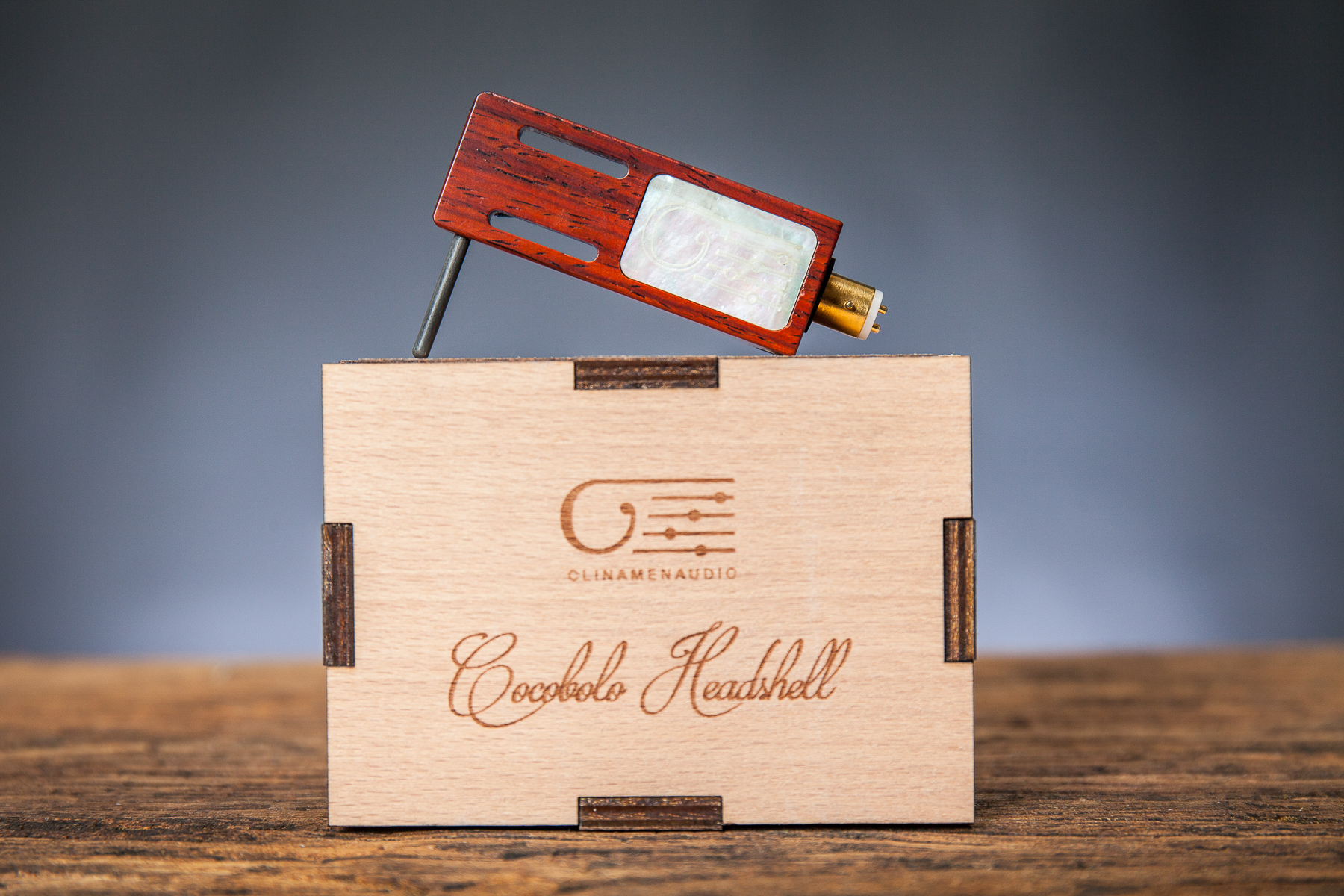 We proudly present our EIA harmonic wood headshell. It is reference object, and without false modesty, we thinking that it is the best in the world. The manufacturing care, the materials used, the ergonomics, the hand made building and the aesthetic research and, of course, sound performances, place it on a higher step than all the competition's production.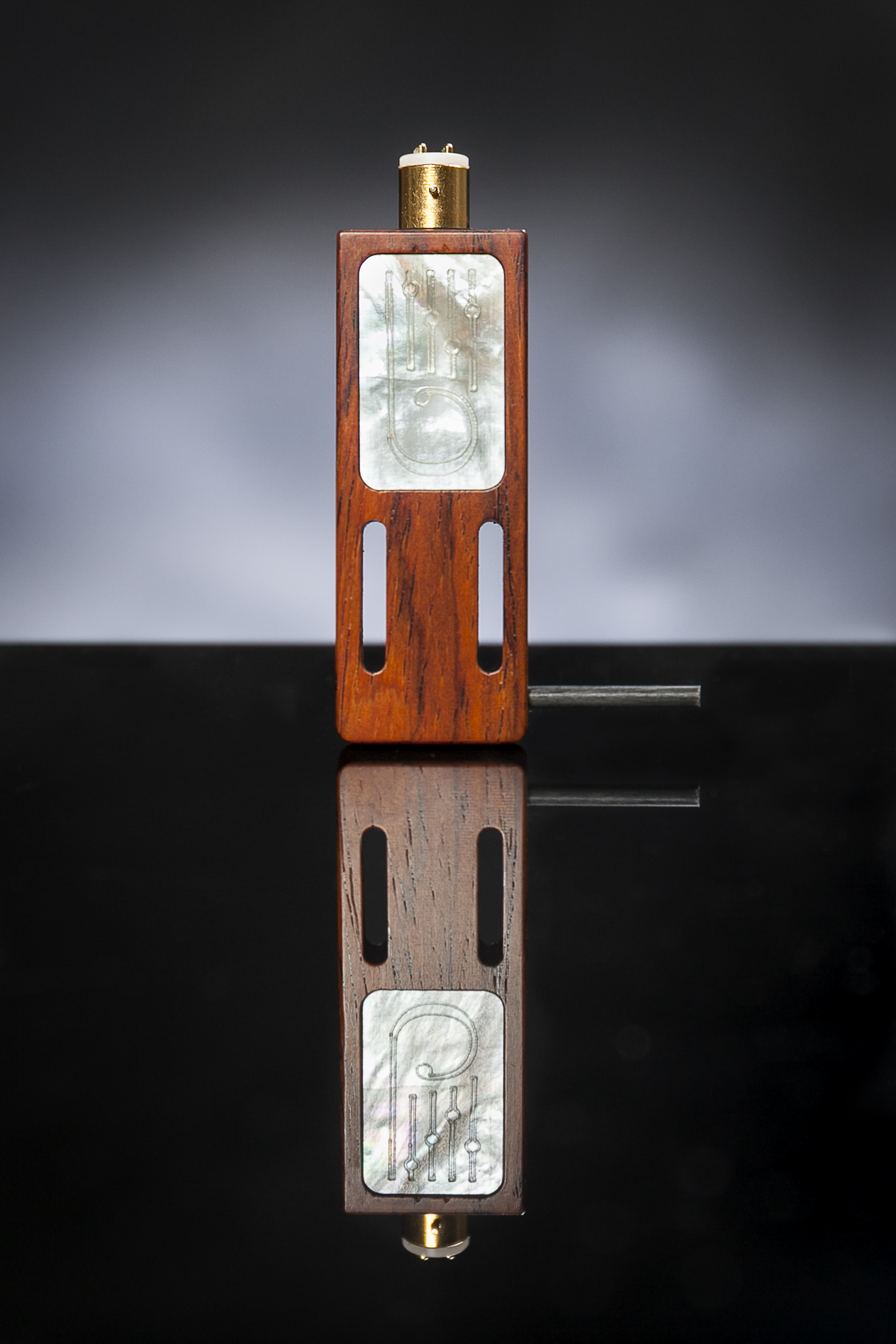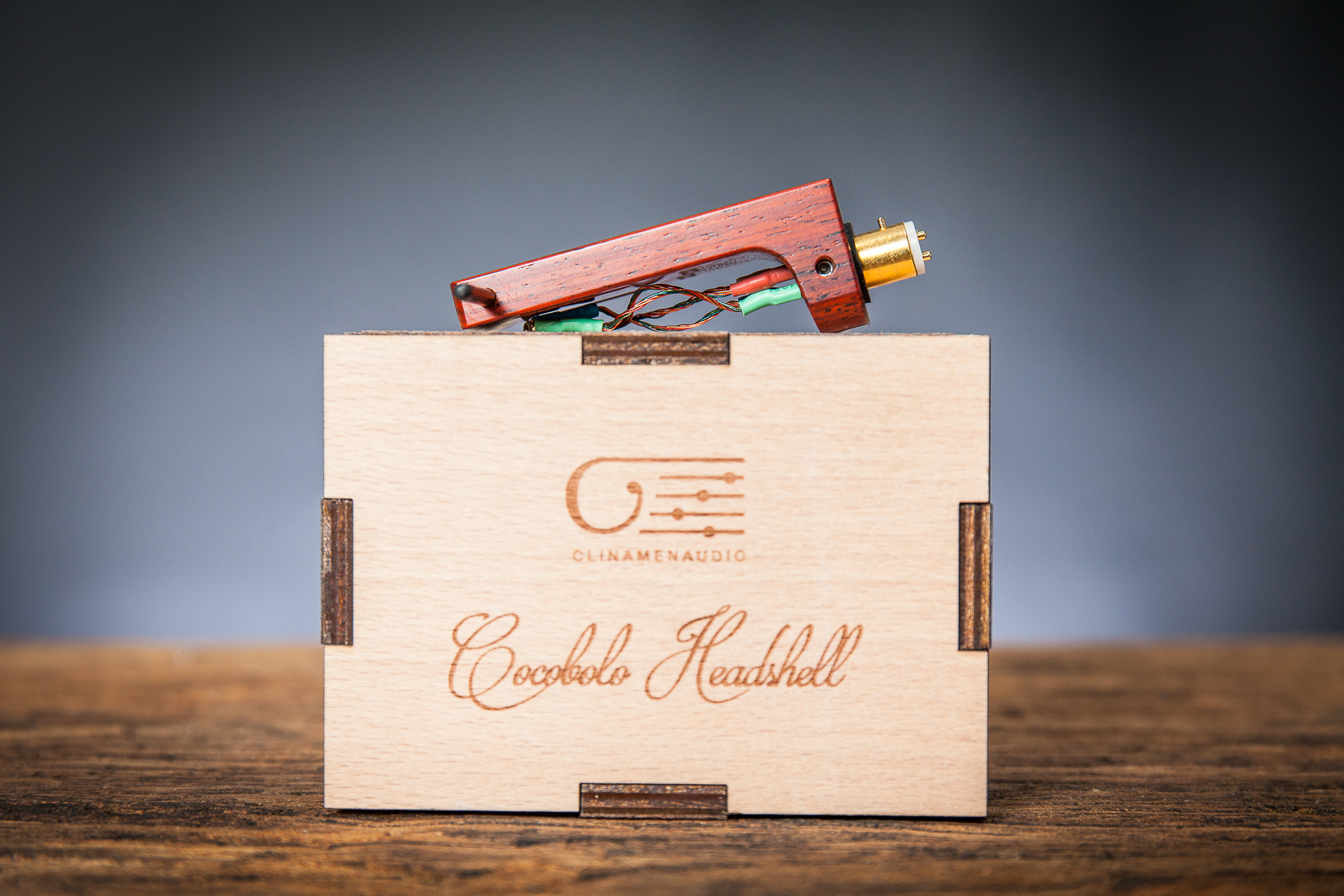 The body of the headshell is in cocobolo harmonic wood: we consider the harmonic wood, and in particular cocobolo, one of the most important things to travel into natural way of sound. It is machined from a cocobolo block with CNC machines. The wood is seasoned for seven years, in order to have dimensional stability and the desired resonance characteristics. After processing it is impregnated with natural resin and finished with neutral wax.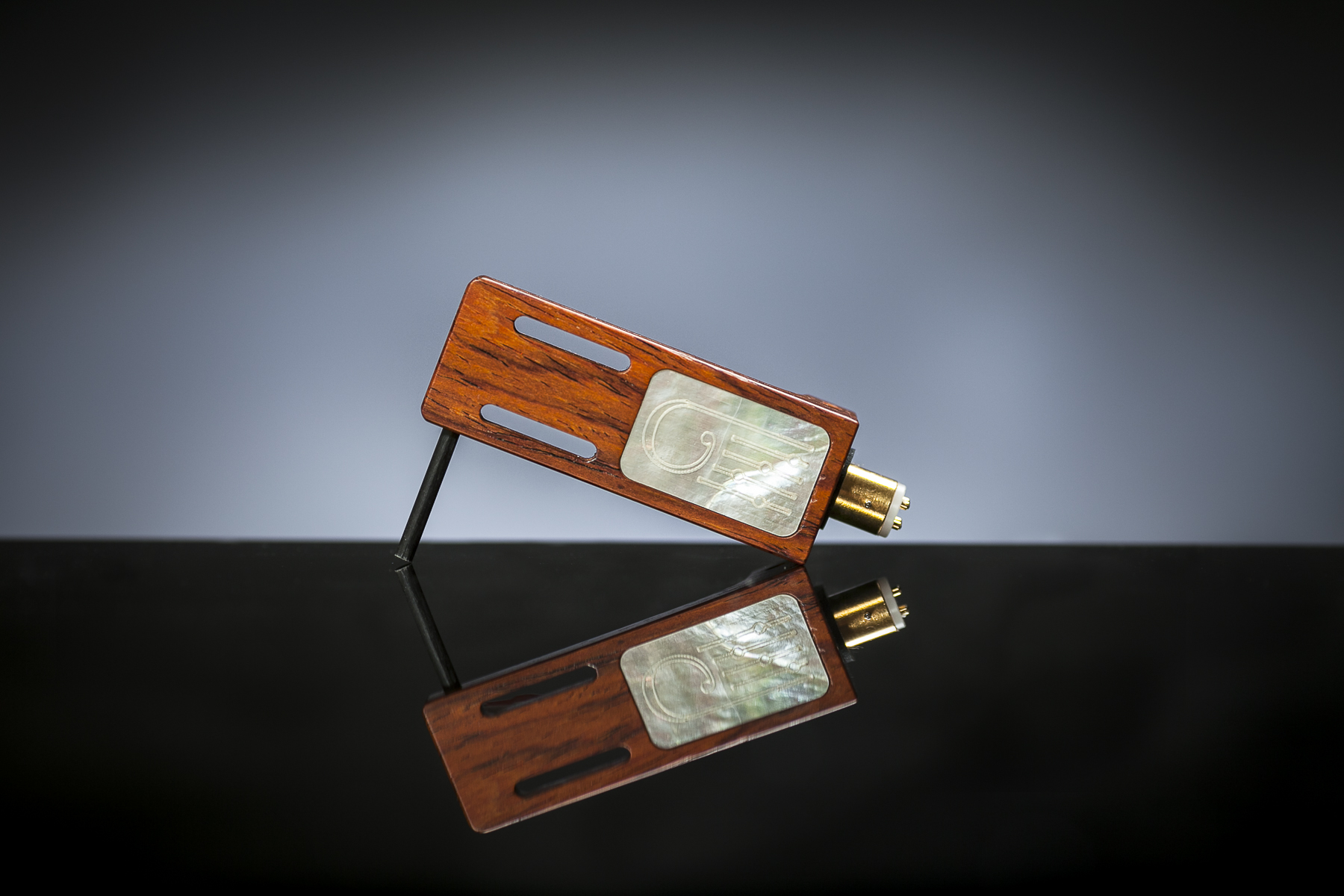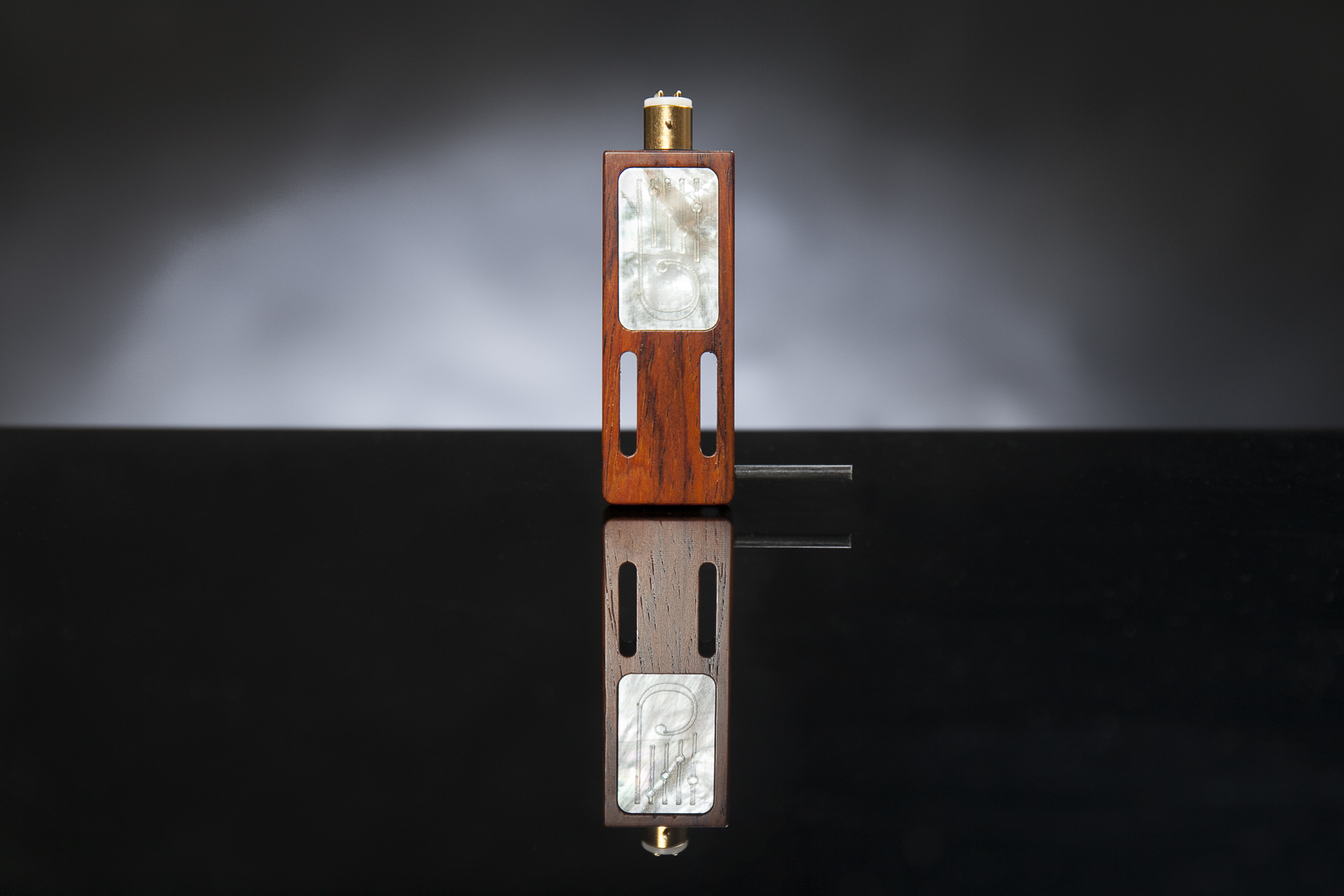 The EIA connection is made in Italy, with DERLIN insulating material. It is blocked on the cocobolo body by two stainless steel grains positioned at 180 degrees, which make it possible to calibrate the parallelism between the cartridge and vinyl surface (AZIMUTH), a parameter of fundamental importance for the correct tracking of the cartridge.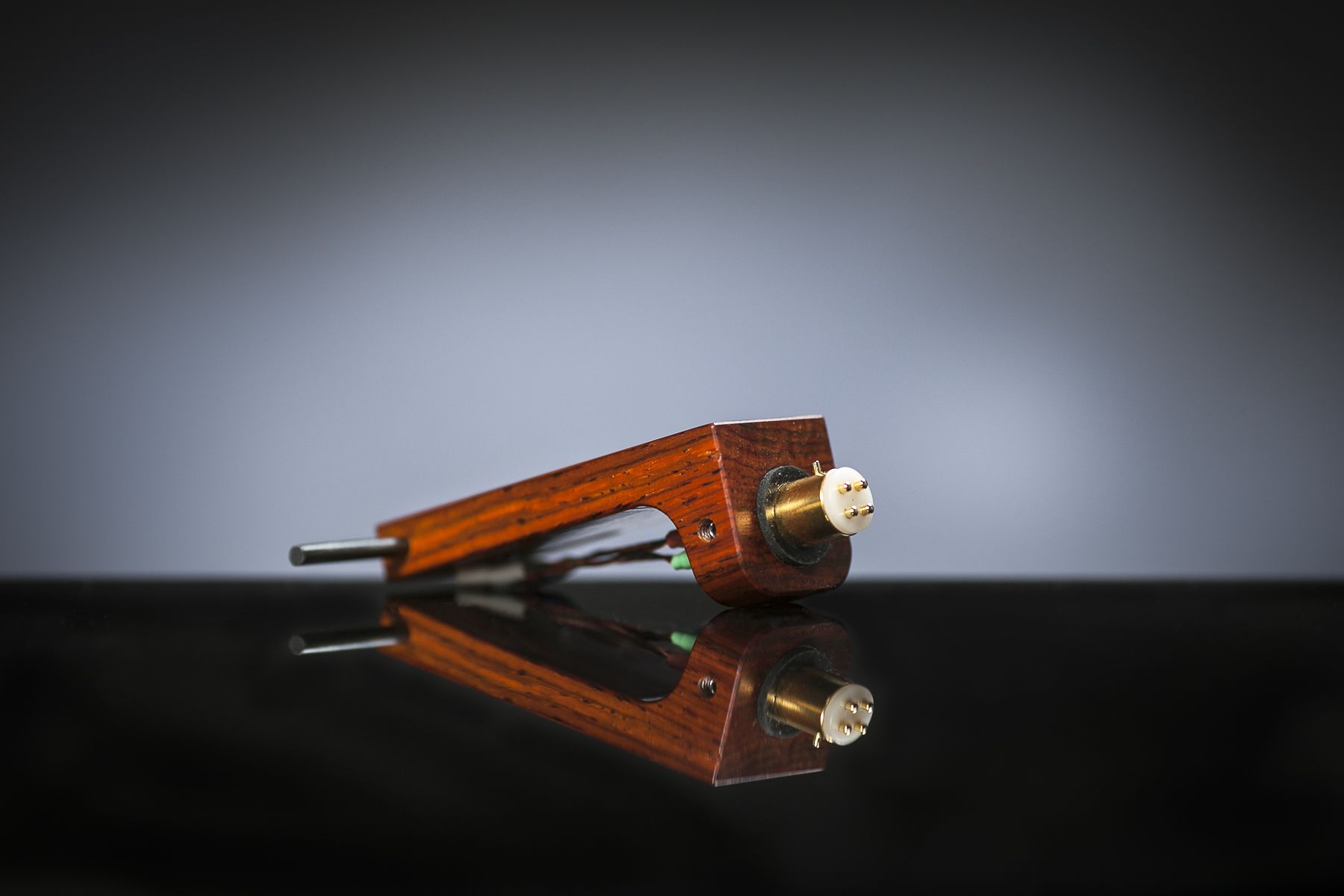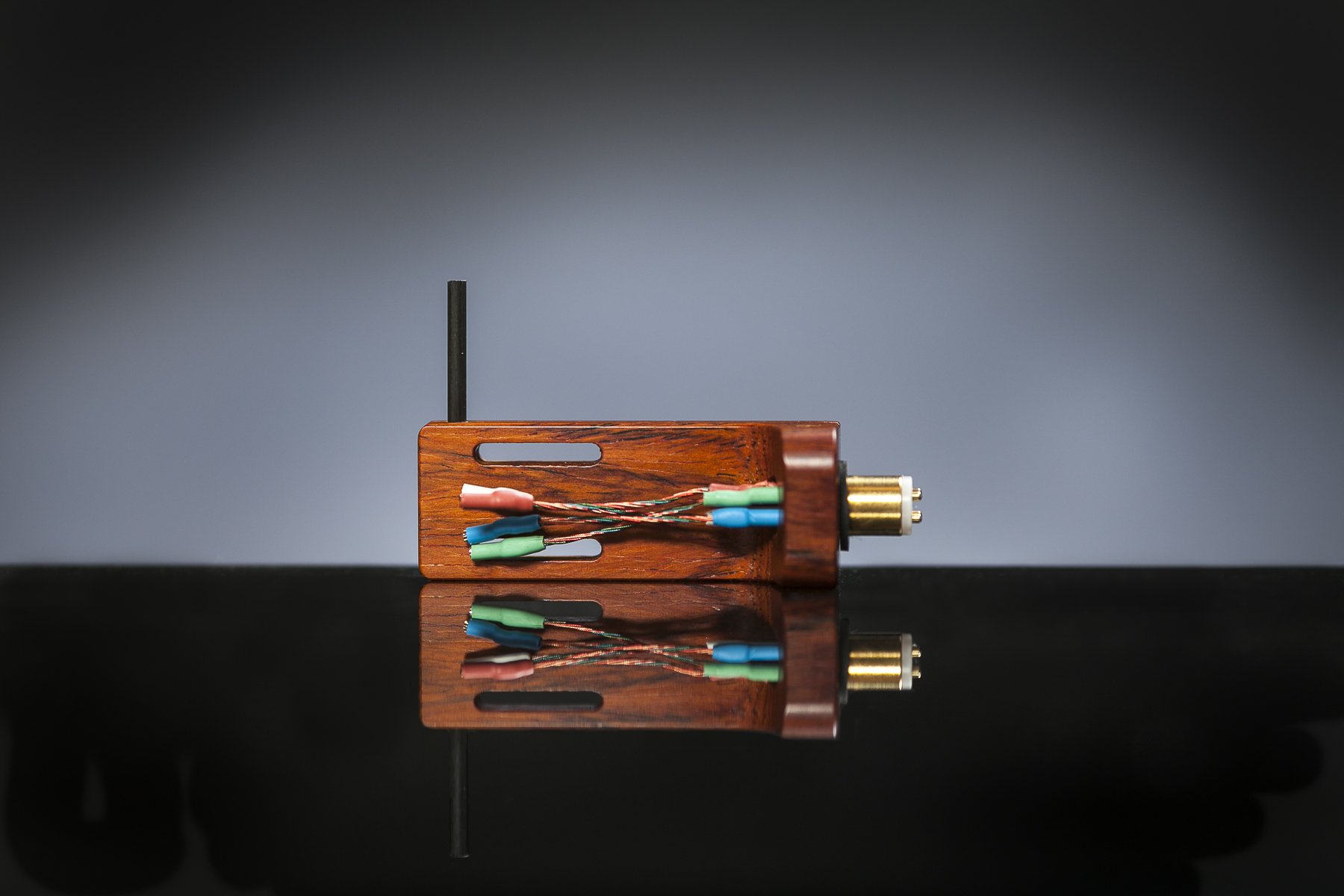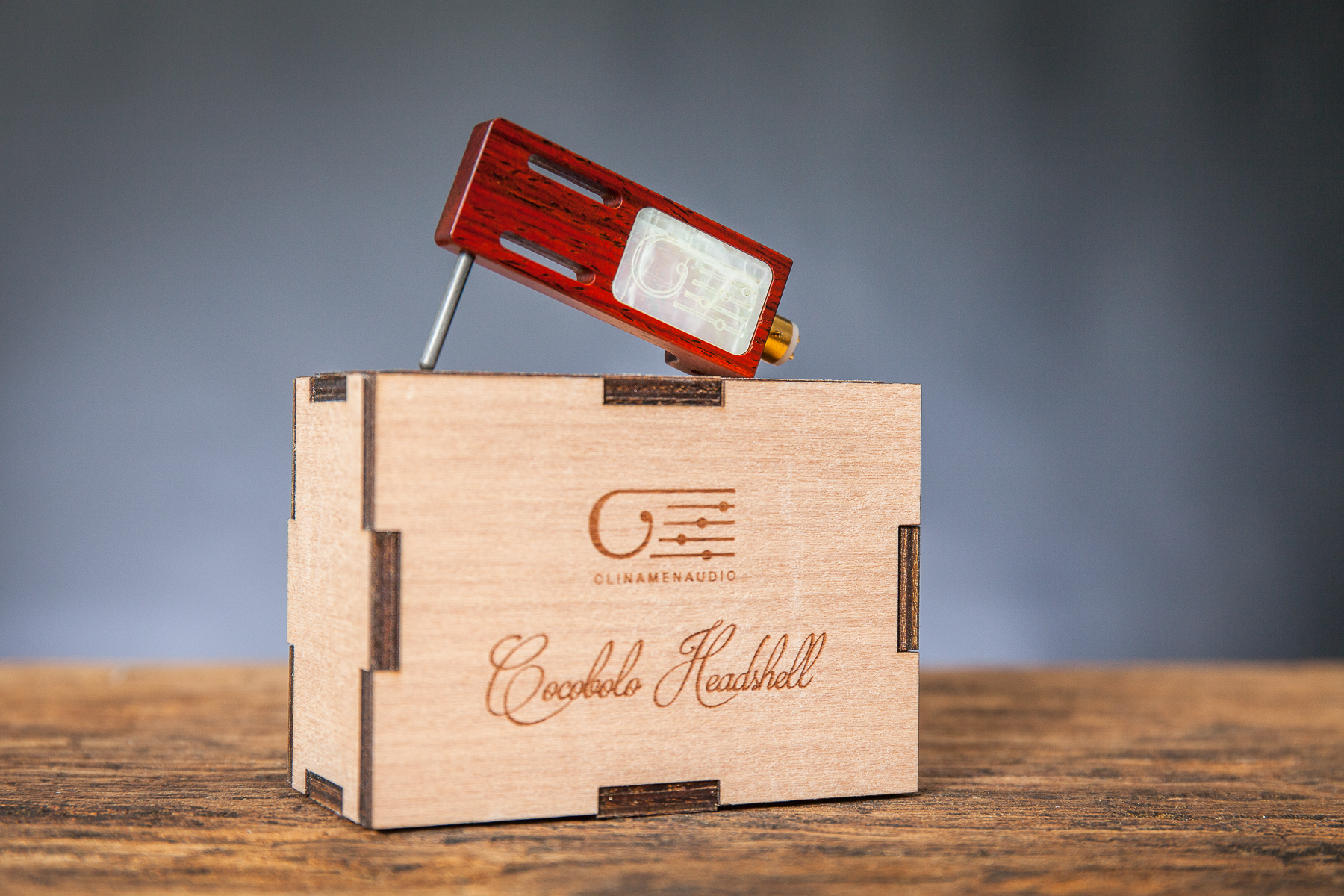 The conductors are made with multiple wires, 5 per pole, in OFHC litz copper, individually insulated. The section of the single wire is 33 awg. The length, including connection plugs, is 45 mm.

The clips are gold-plated phosphor bronze. The welds are made with JANTZEN 4% Ag
The total weight, including electrical connections, is 16.7 grams.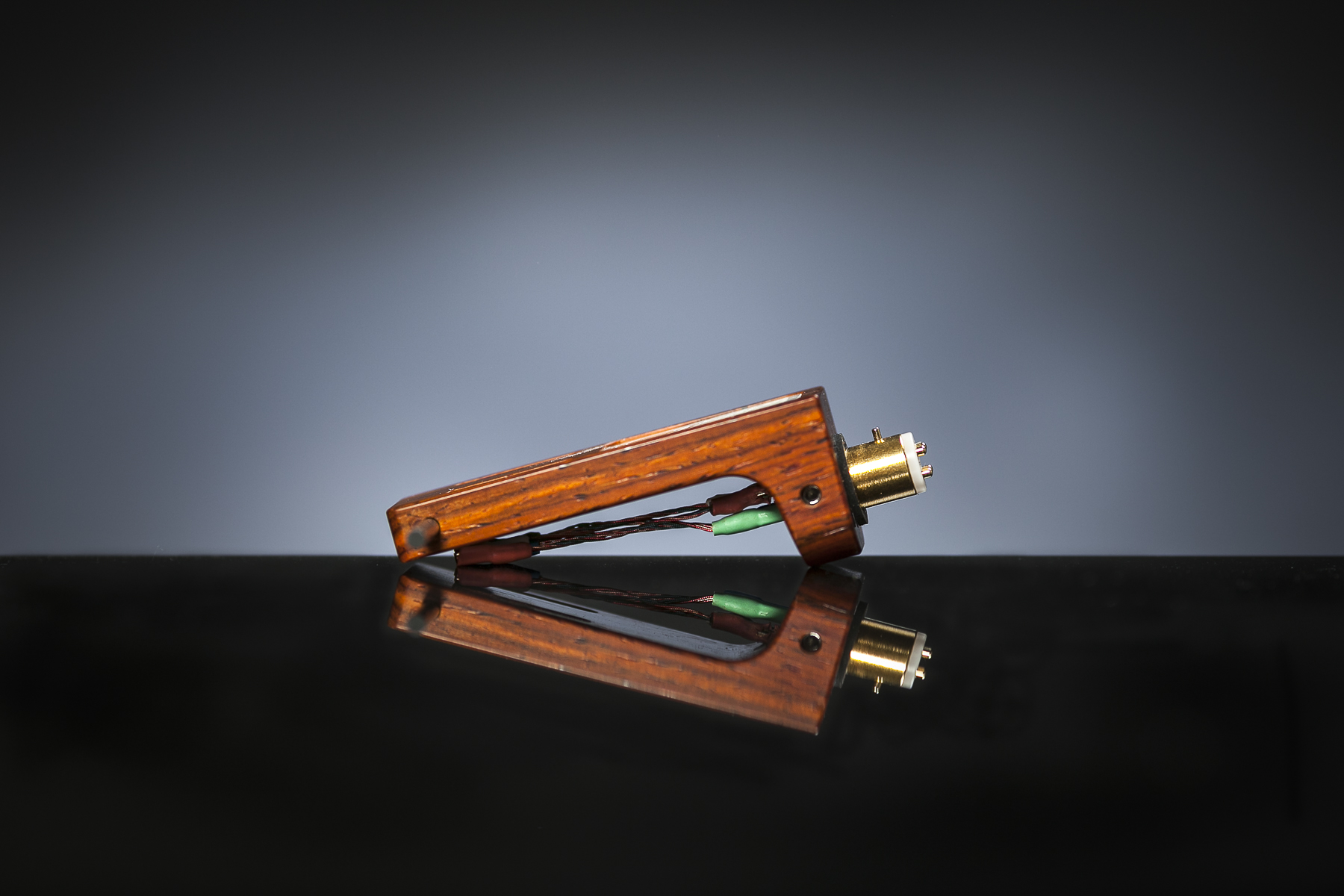 Tto give a touch of art and exclusivity to the headshell, we inlaid the upper surface with a natural Nacre sheet on which the Clinamenaudio logo is laser engraved.
PRICES , DISCOUNT, REVIEW
Price of the cocobolo/nacre headshell: 370 euro plus shipping cost

You can download the Vincenzo Fratello headshell review, written on the italian magazine " Audiophile Sound" n. 162

headshell AS162.pdf