Coupling Ergal feets "anodized"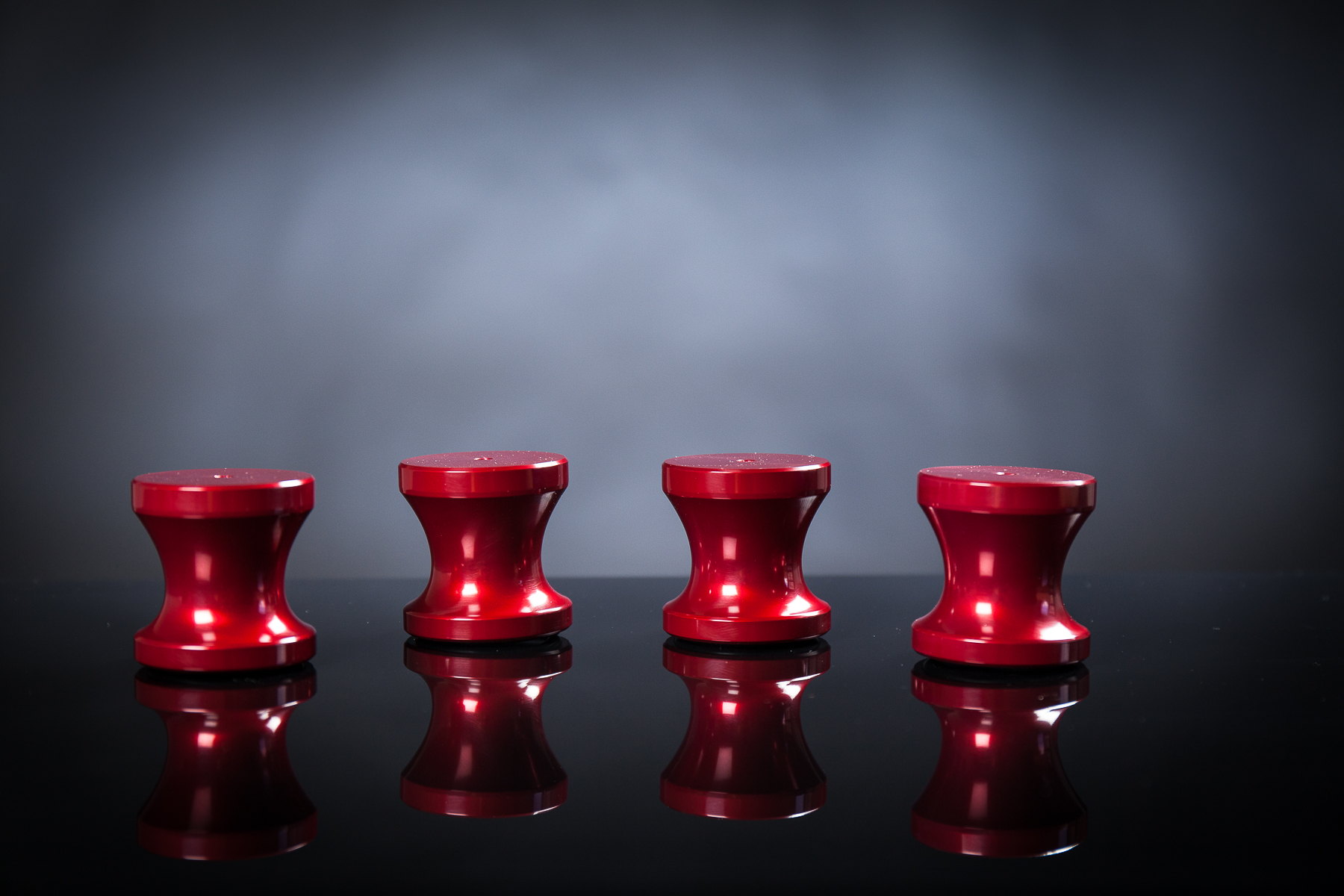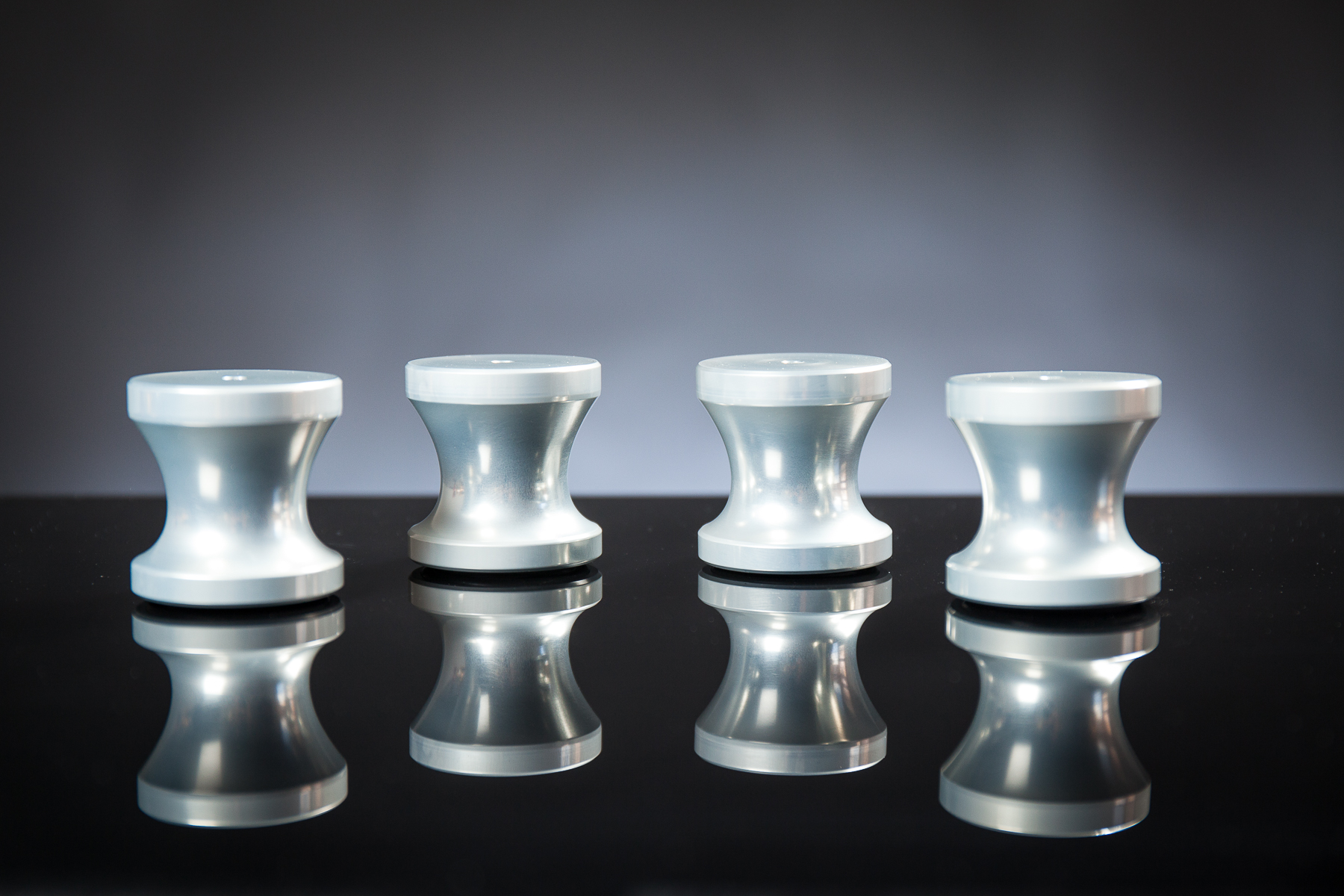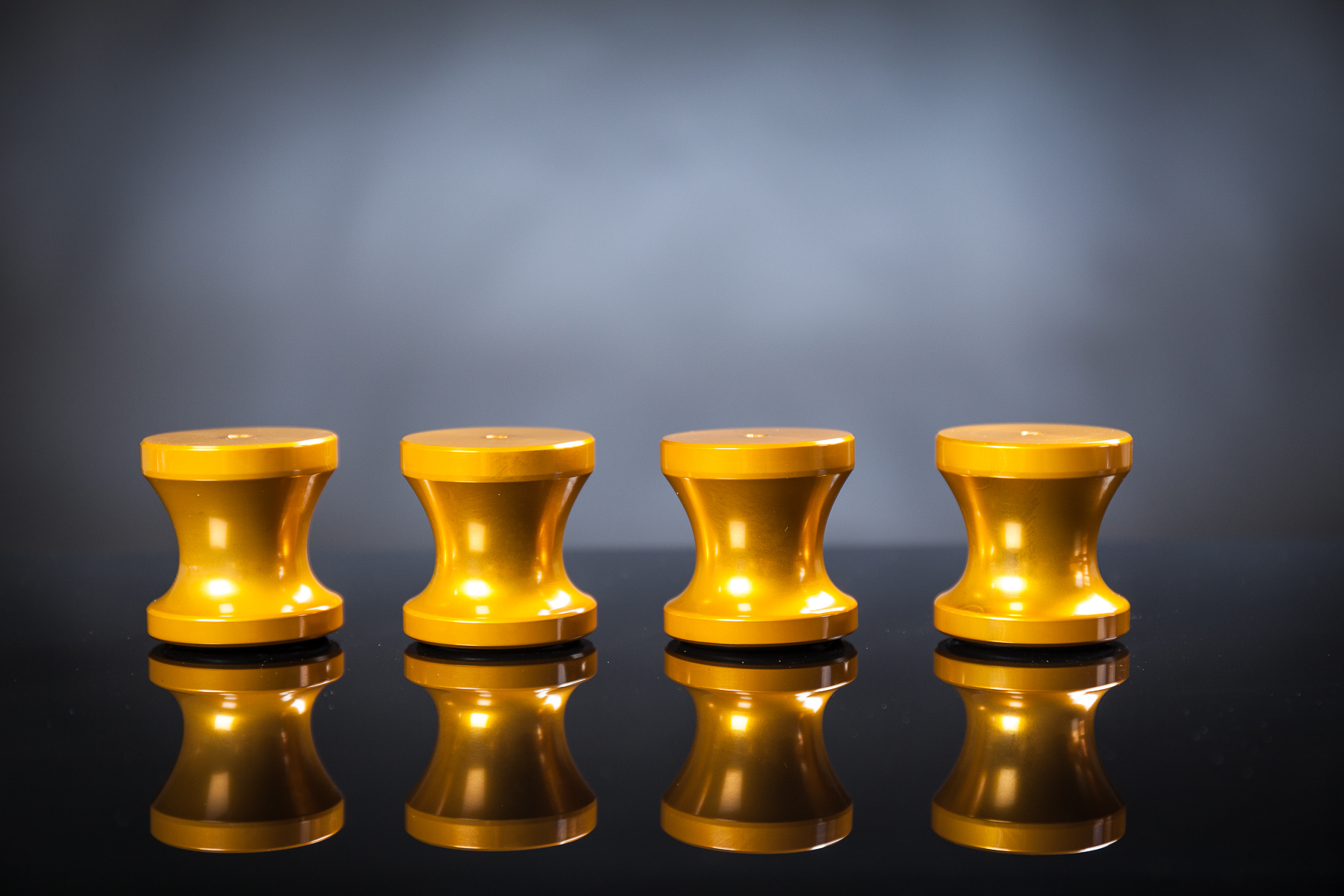 I present my ERGAL coupling feets with electrochemical anodizing treatment . ERGAL 7075 is an aluminum alloy, mainly used in the aeronautical buildngs, in particular in the structural parts. The ERGAL feets are available in two anodizations: Gold, and ruby red.( Silver is out of stock)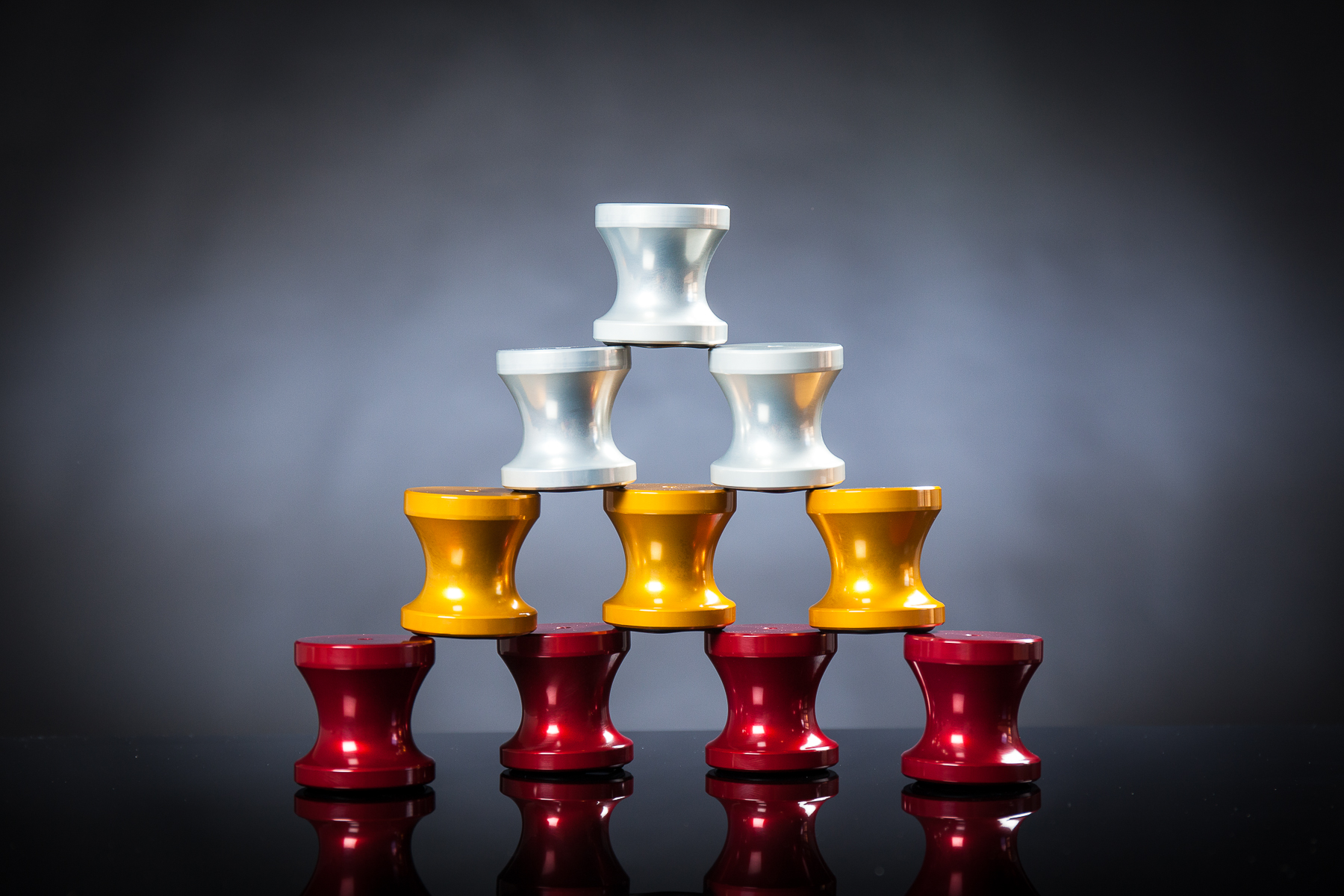 The feets have a overall diameter of 45 mm, a 100 mm height and a weight of 135 gr. On the bottom face there is a O-RING for better interface with the support. The feets have a fixing hole of 4 mm, but if you need the 6 mm hole is available on request. Stainless fixing screws are provided when you buy the Ergal feet kit.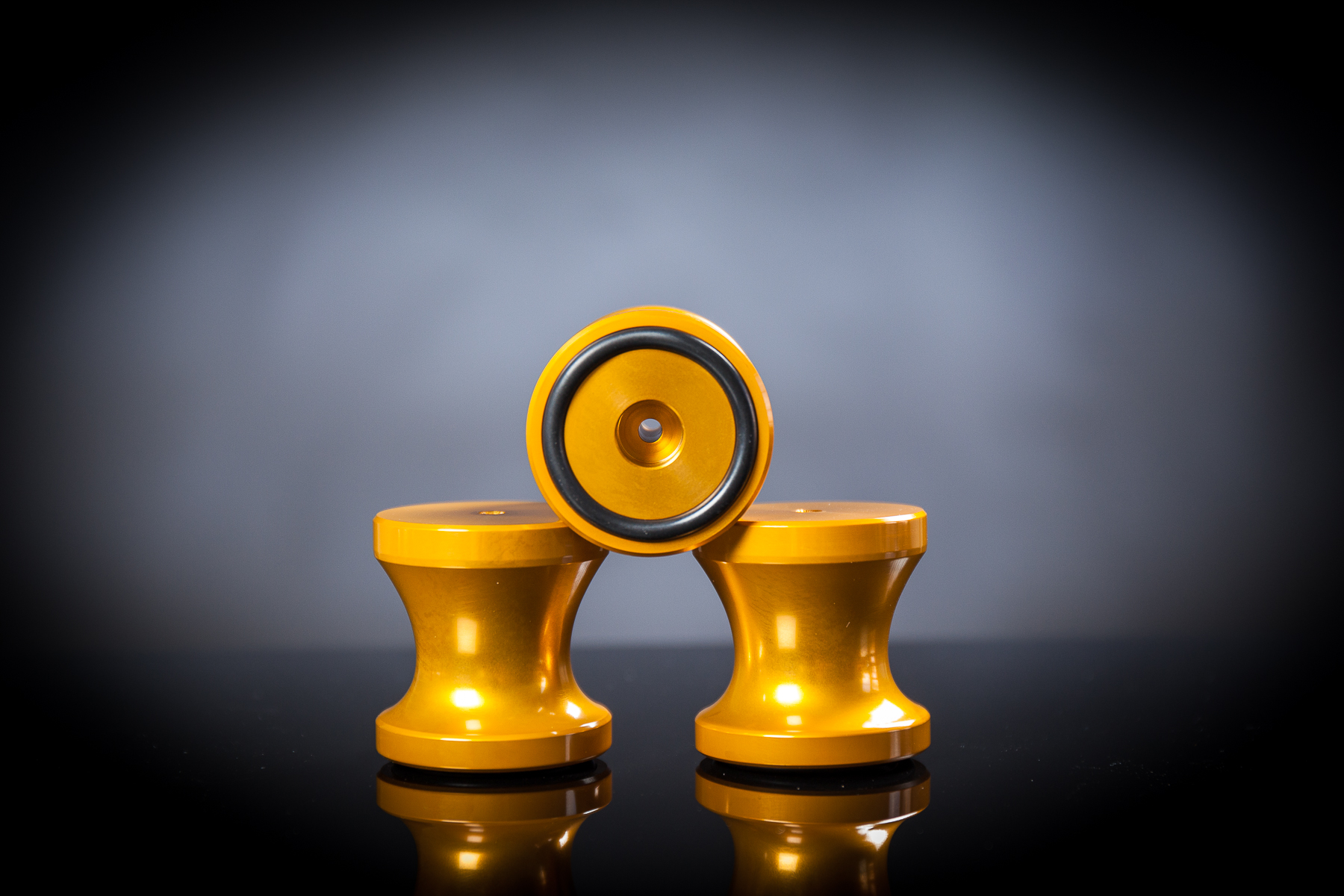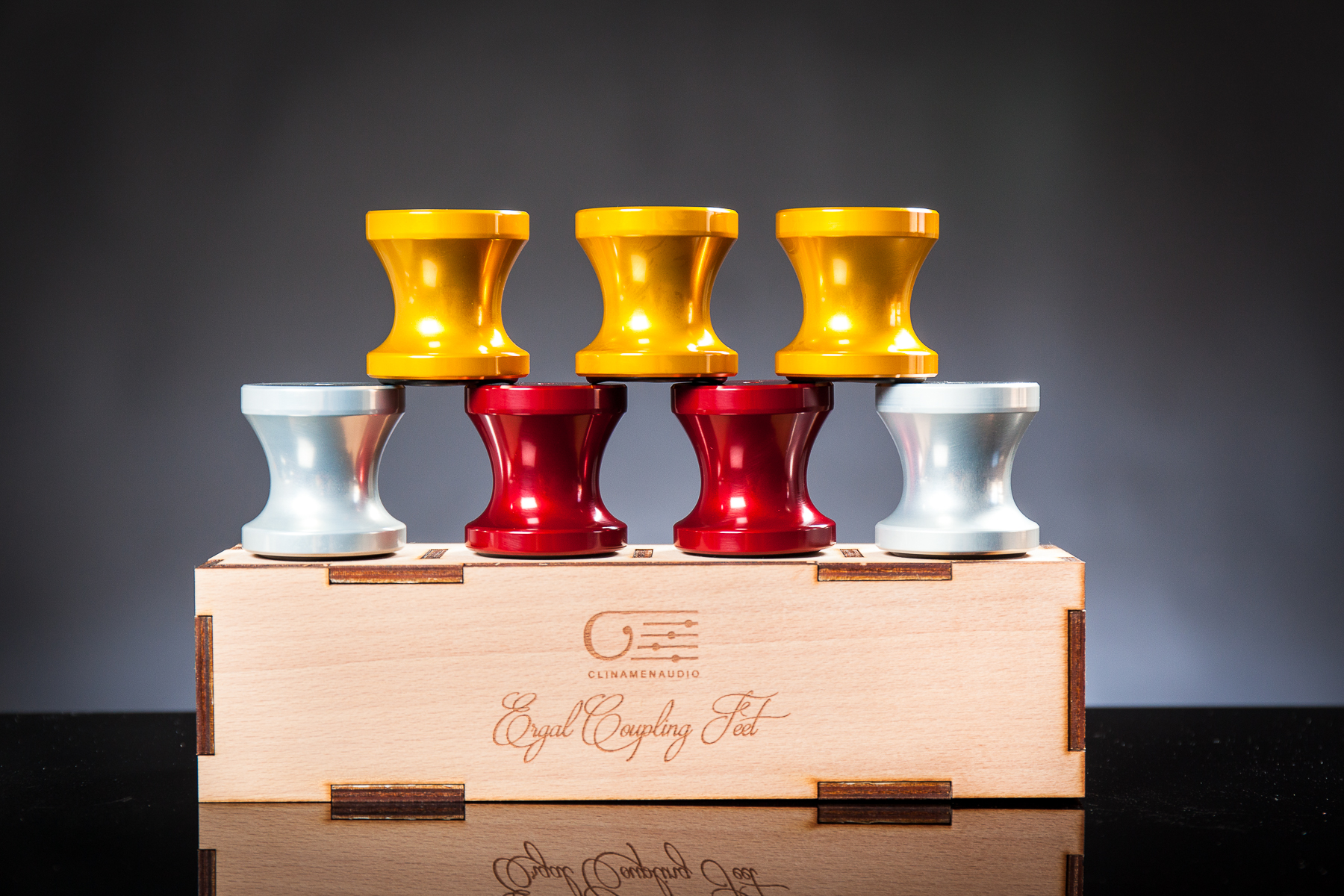 These feets are standard supplied with our line of step-up transformers ( Triple Gain, El Misti), and many loudspeaker, as the "Mare Diamante", "Kyashan", "Aria Maestrale". In all those situations where coupling interfacing is the best solution, (devices that generate vibrations and that must be conveyed externally, from the devices, to the support ) my coupling feets will give you much better results than the classic spyke avilable on the market, by virtue of their mass and their shape .
PRICE

Coupling ERGAL feets KIT ( number four pieces) including stainless steel fixing screw and beautiful laser cutting plywood box: 200 euro plus shipping cost
Available colours: Gold and ruby red.