White Paper Idler wheel turntable restoration
In the past twenty years we restored a lot of idler pulley turntables, expecially Thorens TD124 and Garrard 301 and 401 models
We love this turntables, they have a great charm, great engineering, but the most important think is if they could sound wonderful, if a good restore is made. The idler whell traction give to the sound great rhythm sense, dynamics , and fast transients. These features are hardly obtainable by belt turntables, unfortunately.
In a idler wheel turntable restore it is important check all the mechanical couplings, the cynematism, and most important is to give to paraistic motor vibration a way through they can be dissipated. This means build a heavy mass plywood plinth, check the spring or rubber suspensions of the motor and buy a good MAT and CLAMP for the platter.
In our factory we can restore the spindle too, with new calibrated sintered bushings, that are coupled with the platter spindle with centesimal clearance.
We change always the X2 Class condenser that it is mounting across the ON/OFF switch. In fact, the time, destroyed the isulation paper of the old capacitor, and you can experiment this fact when your platter revolve, even with the switch OFF. All the power AC cables are changed with new teflon isolated cables. The old PVC cables MUST be removed because the isulation is almost always compromised.

After this we check the DC resistance of the motor, with tabulated values. If the values that we measured are out of specification, some windings can be in shortcircuit, and a new motor coils can be necessary.
As mentioned above, we check the spring or rubber suspension of the motor: in effect , the big AC syncronous motors that are in this turntables have a big torque and rotor inertia, very good things, but unfortunately they generate many unwanted vibrations. If the springs suspension work in a wrong mode, the vibration can be transmitted to the chassis of the turntable, and this is to be avoided.
We always check the magnetic breake too; in fact , many times the brake is not positioned to the right distance and the platter can't be adjusted to the right speed.
Clinamenaudio plinth are made with several layers glued of birch plywood. Each layer have a custom internal prifile, so it is possible maximize the weight . We cut it with CNC machine. The finish can be made with veneer or painted.

The armboard for the tonearms are made in slate or harmonic wood ( cocobolo, ebony, bubinga, ovangkol...)

To our customers, we reccomended to improvement the performance of their idler whell turnatbles with the following Clinamenaudio accessory:
Carbon fiber Mat

Harmonic wood cocobolo headshell


Harmonic wood clamp

Decoupling spring feets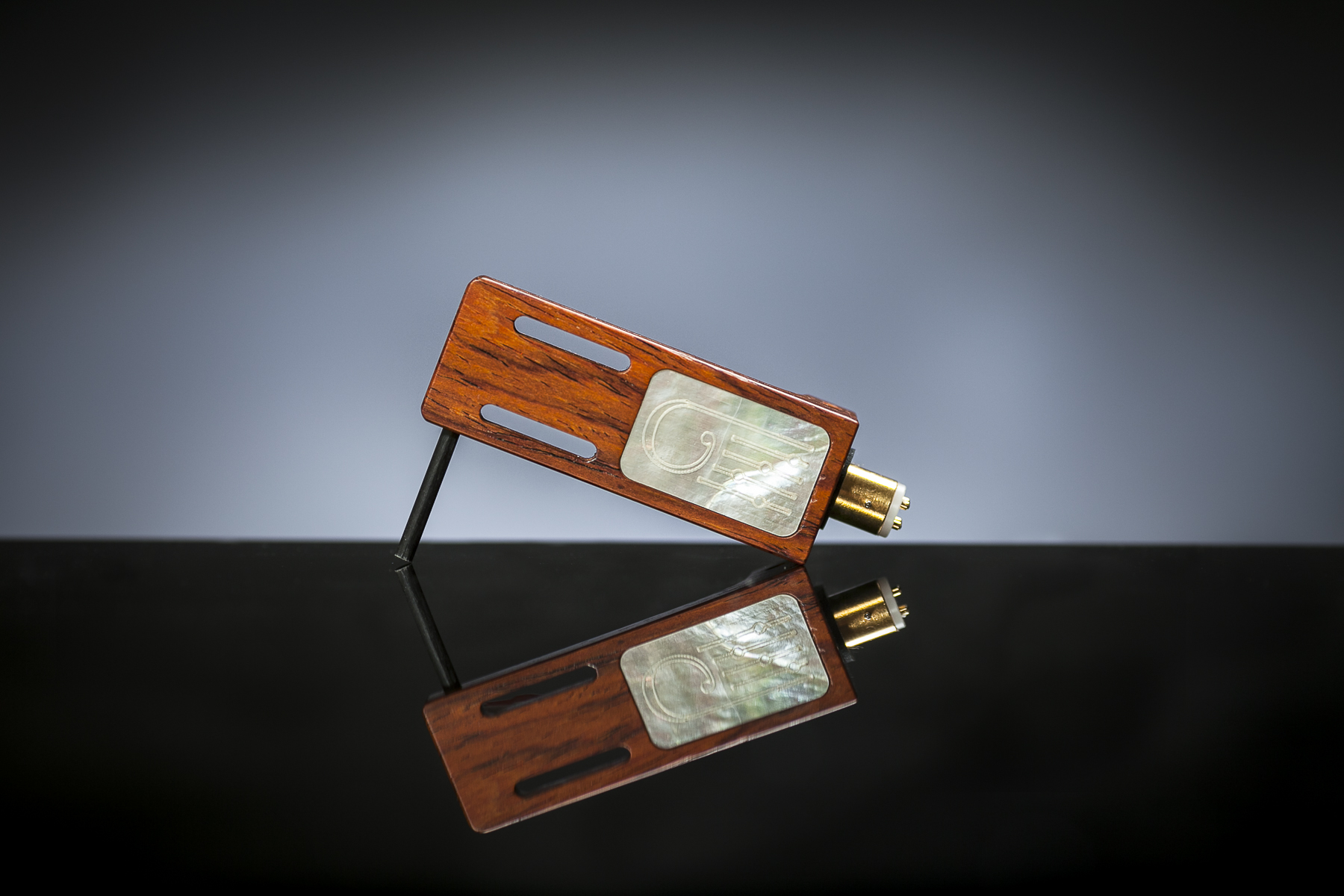 The tonearms that we reccomended , for their buildings and audio perfromance , are:
Rega Audiomods serie 5 and series 6

Thomas Schick 12"

Audio Tecnica ATP 12T and 16T

Morch DP8

Dynavector DV 505 e 507