Two Gain-Cu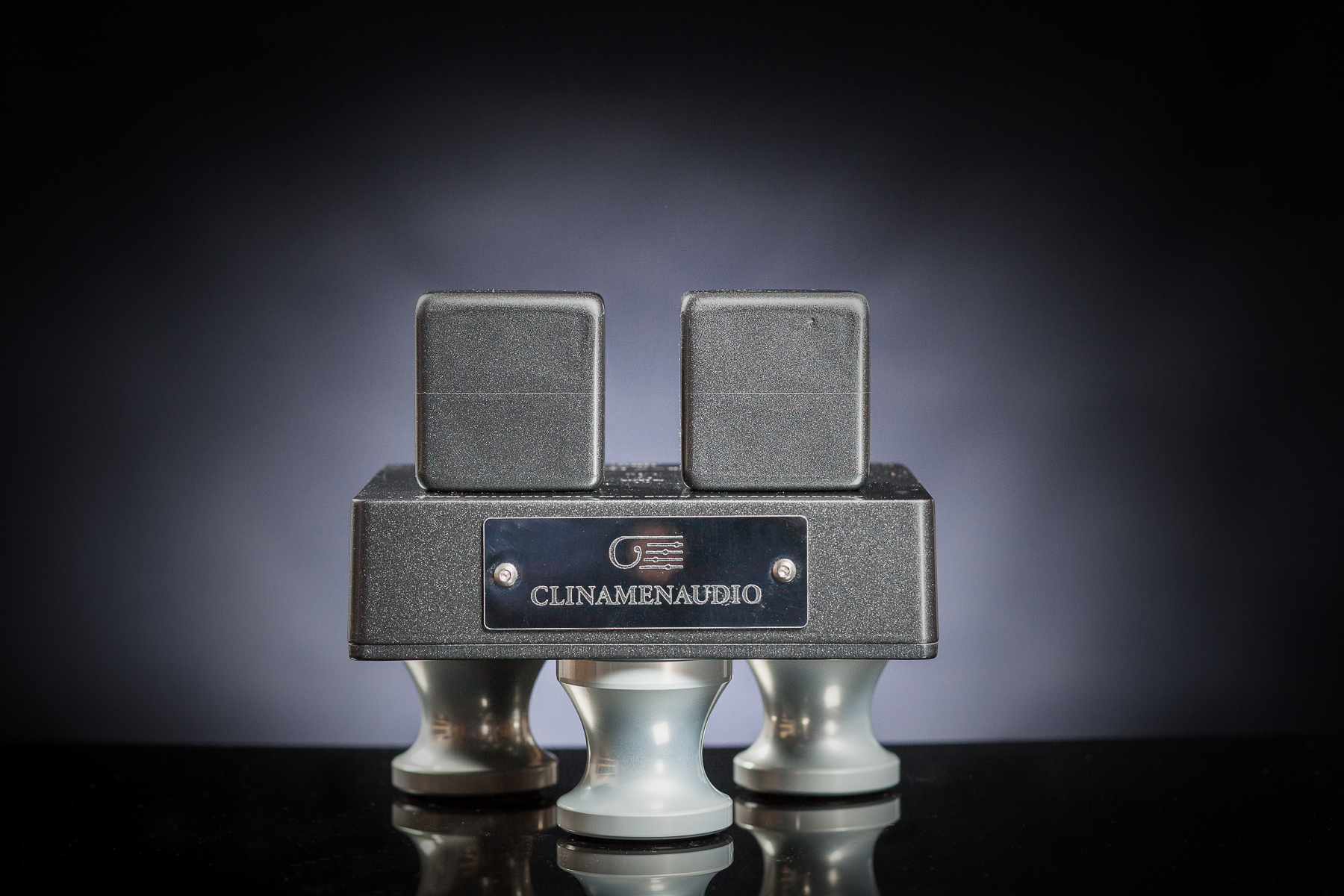 This is the entry level model in the Clinamenaudio Copper Line Step up transformer.
In this product we offer a good flexibilty because are avilably two step up ratio, selectable with a switch . The switch match the two semi- primary windings in series or parallel, so two gain are available. The top models offer three gains obtained with thee indipendent primary , connected to dedicated RCA input plugs.

The box are in good quality die-cast alluminium. In our top model , we use a expensive and massive CNC box.

But in this , as in the top models, the quality of the transformer cores and winding techniques are exceptional: the cores are a big large core of Vacoperm alloy , and the windings are fully balanced.
This two gain -Cu MC transformer can be ordered in two configurations:


Two gain- Cu 2412

Switchable GAIN--> 1:24 ( 27,6 db) and 1:12 (21,6 dB). Primary impedance 6 or 24 Ω . Secondary impedance 3500 Ω

Two gain-Cu 3015

Switchable GAIN--> 1:30 (29,6 dB) and 1:15 (23,6 dB). Primary impedance 3,5 or 14 Ω . Secondary impedance 3200 Ω

In the following table you can see many examples of how you can use Clinamen 2412 and 3015 transformer
Type

Gain

Zprim

Zsec

Cartridge

2412

12 (21.6 dB)

24Ω

3500

EMT TSD15; Denon DL103

24 (27.6 dB)

6Ω

3500

Ortofon SPU Royal N;Koetsu red/rosewood/black;Dynavector DV-20X L; Dynavector DV XX2MKII

3015

15 (23.6 dB)

14Ω

3200

VDH Grashopper GLA-SLA;Denon DL103-R

30 (29.6 dB)

3.5Ω

3200

Da Vinci Grandezza; Audio Tekne MC6310; Ortofon SPU Classic, Meister, A95 ; Audio Note IO, Accuphase AC2
If you have anyincertitude about the right gain for your cartridge don't hesitate to write me at info@clinamenaudio.com
As a general rule, however, cartridge with low internal impedance, needs of step-up with high ratio gain level .
The transformers are encapsulated ina MUmetal shield. This preserves the contamination of the low level audi osignal from external electromagnetic fields

The cores of the transformers are very big, in Vacoperm alloy: it high permeabilty allows to hearing all low level music information recorded in your Long Playing. The big cores allows also to have very low resistive losses: this give a great contributes to the dynamics in the transiting audio signal and tone neutrality.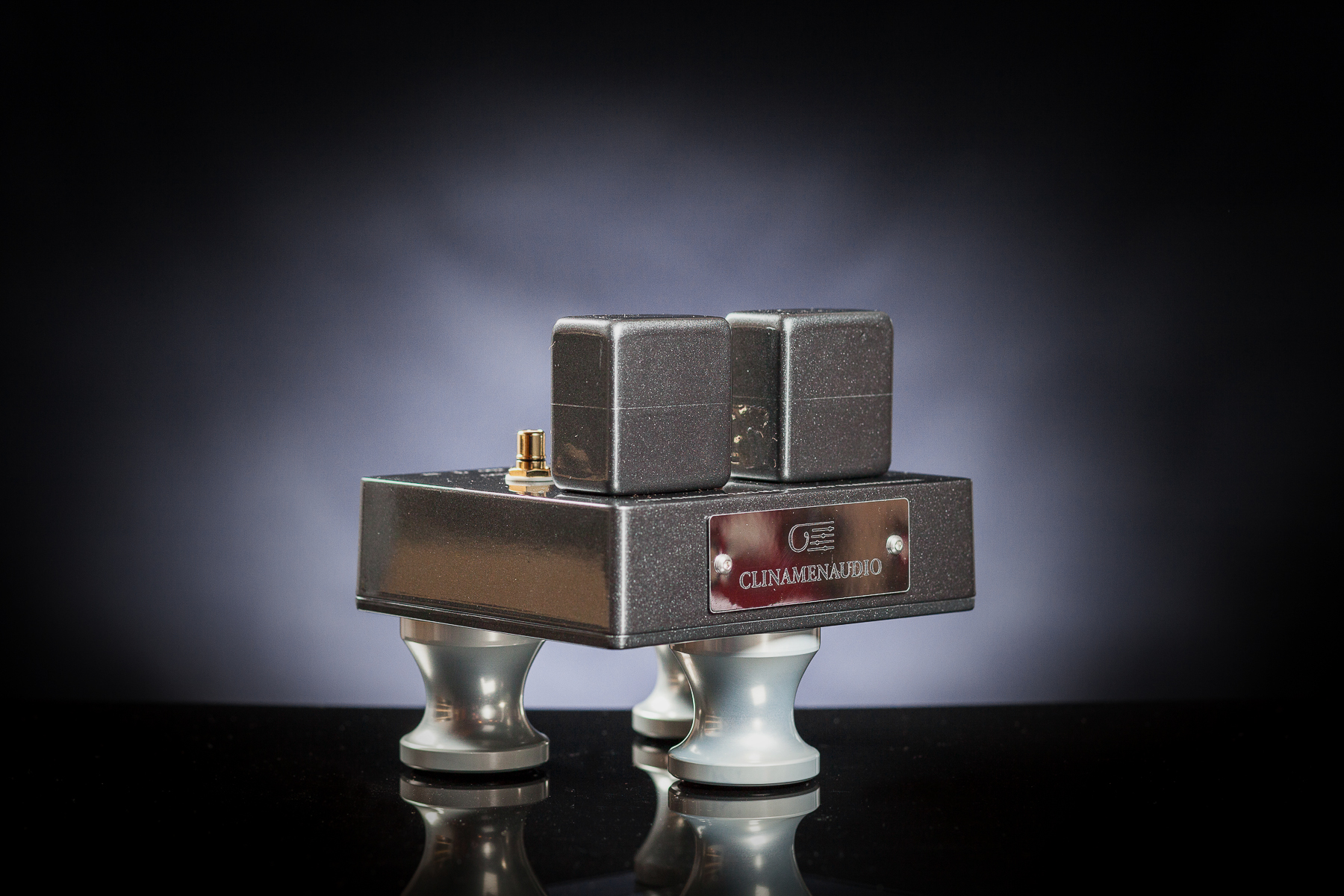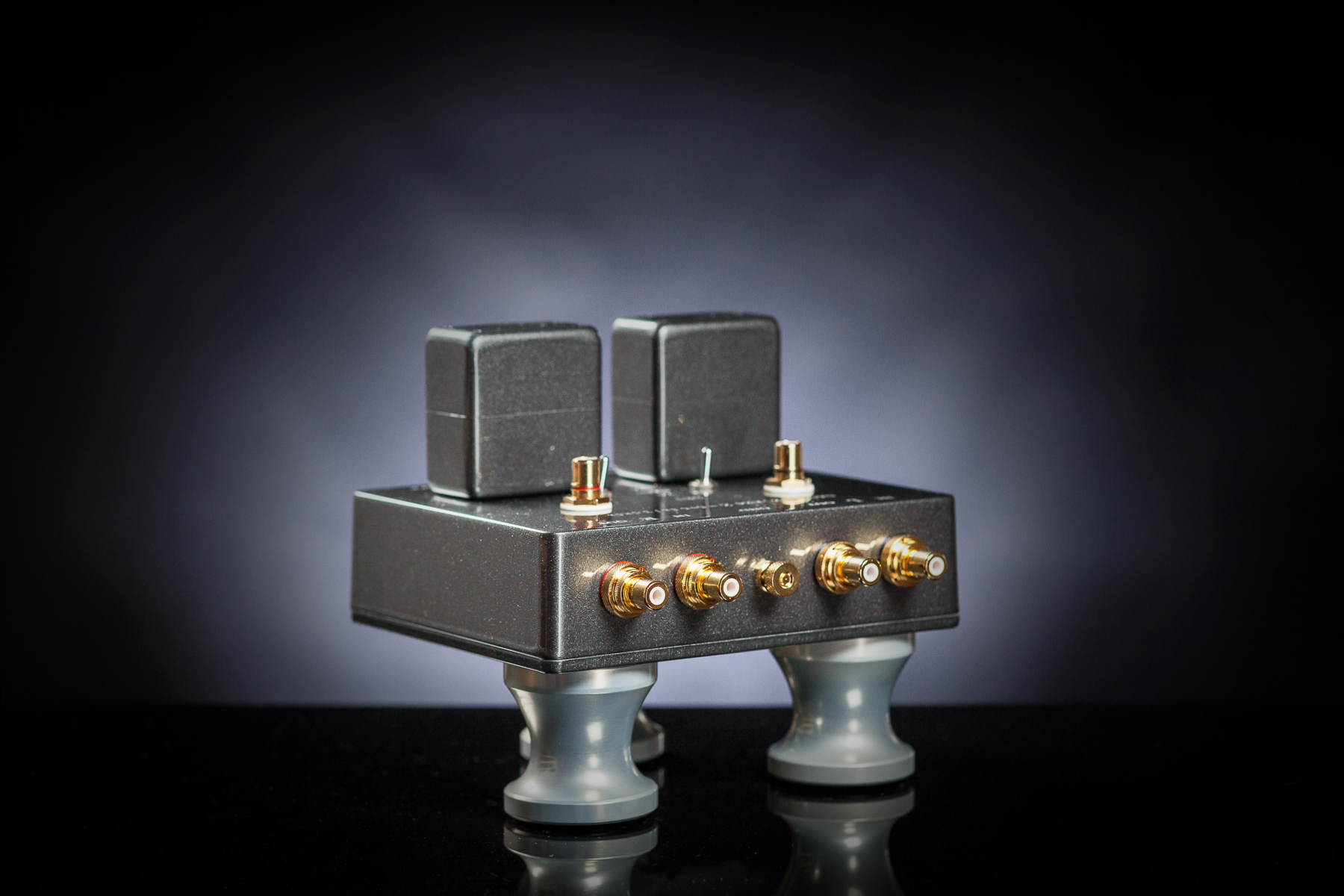 The very low parasitic inductance and capacitance allows to obtain a wonderful slew rate and square wave response. No resonance is present in the audio band. The bandwith, at -1dB is always better of 15 Hz to 90 KHz !
The step- up is completely dual mono: so, the gain is switchable with two mono switch. The 2412 model can be offer the 12 and 24 gain ratio , and the 3015 from 15 and 30 gain ratio.
All Clinamenaudio step-up family are designed for receive our " Harmonizator network" . They optimized electrical interfacing from cartridge-step-up and MM phono unit. The Harmonizator network are custom for the specified triptych ( cartridge-step up- phono preamplifier) . The Harmonizator network are on the request, and you can put it into two RCA female plug named "SET".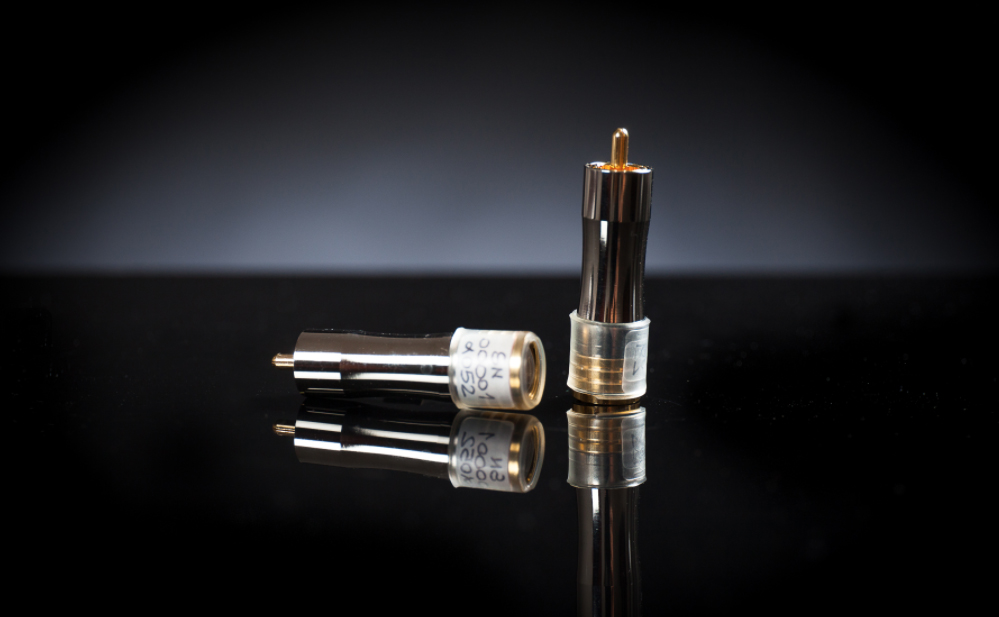 These fine calibration elements that Clinamenaudio make available are elements unfairly neglected by all the manufacturers: in fact both the electrical response and tone timbre of any step-up transformers are strongly influenced by the source impedance with which it is driven (cartridge impedance + resistance of the first signal cable ) that from the impedance it must drive (resistance and capacity of the second signal cable + resistance and input capacity of the phono stage).
Having said this, it is easy to deduce that the sound given by a generic step-up will be strongly influenced by the goodness of the interface, and if this is not considered as an element on which to intervene, it is completely left to chance.
The Clinamenaudio two-gain step-up is hand wired point to point with silver-plated copper cable and teflon insulator. The welding is made with 4% Ag -Sn alloy.

Net weight of the unit is 1, 55 Kg. This give a stable platform which helps in the unit wiring, and certainly help to damping parasitic vibration mode.

PRICES
1550 euro, glossy metallized grey color. Il prezzo dell'unità è di 1480 euro , colore grigio venere metallizzato lucido. L'unità viene fornita in elegante scatola in multistrato tagliato e serigrafato laser.

Harmonized network : 120 euro pairs

Custom color: 100 euro

MEASUREMENTS AND ELECTRICAL PERFORMANCE

In the following screenshot you can see the electrical performance in the square wave response of Clinamenaudio step up Copper line model two gain 2412, step up ratio 1:24. The Z drive is 7 ohm, the Z load is 47 kohm plus 250 pF.
11 KHz, no Harmonizator network
11 KHz, with Harmonizator network
20 KHz, with Harmonizator network

REVIEW


At following link you can read the step up review, on the TNT audio magazine.