"JAGGER" semi-balanced / without shield signal cable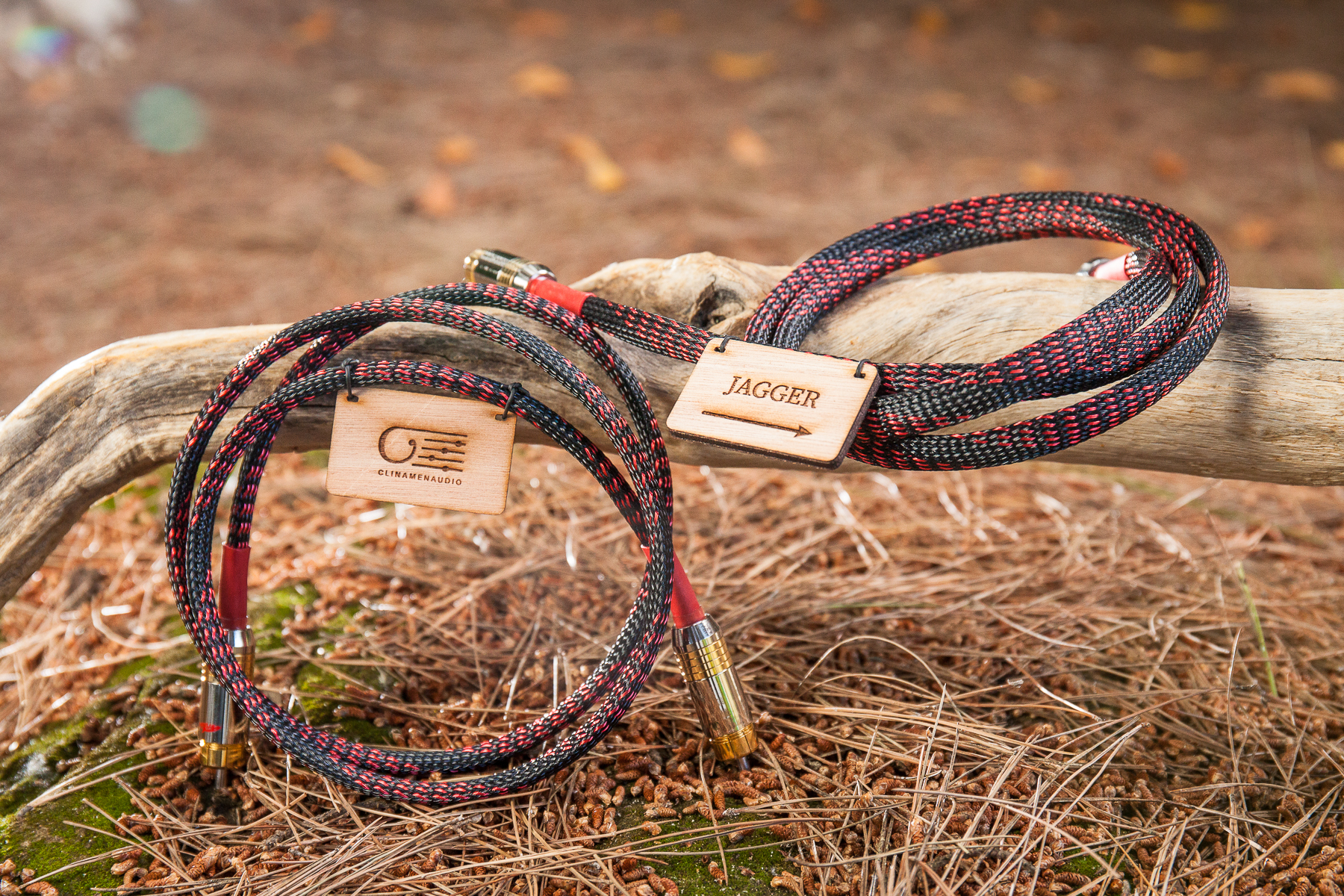 Jagger is our input signal cable and its cost reflects that; its performance, on the other hand is much higher. It has a multithreaded and multi-section structure. It uses silver coated copper annealed after the wire drawing and it has Teflon insulation. The plaits made with the conductors, finely weaved to make them immune to dispersed fields, are damped with Teflon; everything is then coated in an elegant nylon and polished copper sheath.
It has been possible to reduce the price by slightly simplifying the coil geometry used with the Synapses, but most of all getting rid of the shielding. This makes the 'JAGGER' suitable to all those high level connections, that is on the sources of the LINEA kind. In other words, it can be used anywhere except for the connection between tuner's tonearm and MC step up and between tonearm and pre phono MM input.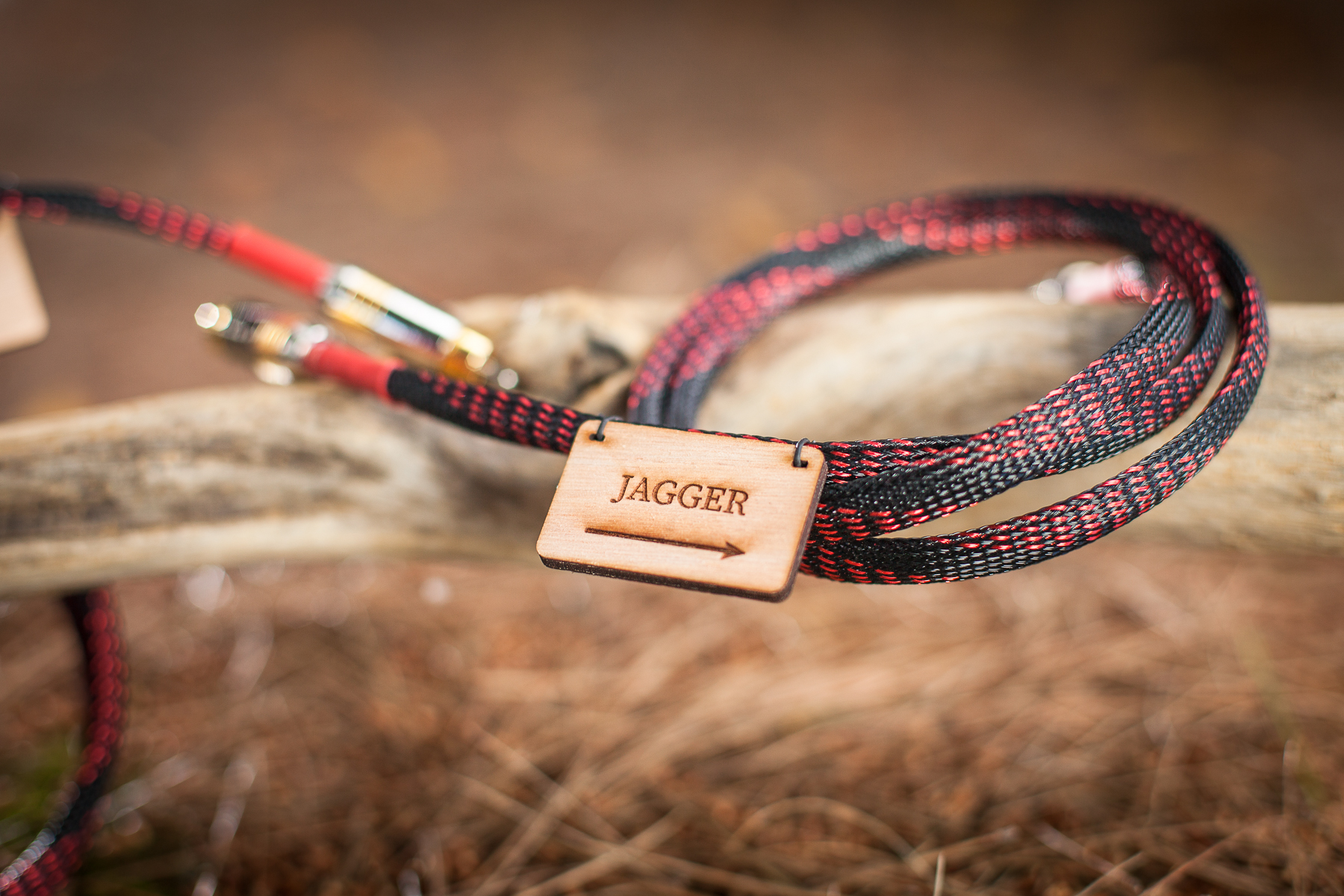 The cable is directional and it needs 30 hours breaking in to give its best.
The soldering is carried out with CARADAS 4 eutectic solder, and the connectors are the KLEI Classic Harmony RCA Plugs ( in the pictures an old Jagger model, with SHARK connectors)
The cable is delivered in a bag.
Price for a pair 1 meter cable 440 Euros plus shipping.