Counterweight for Schick tonearm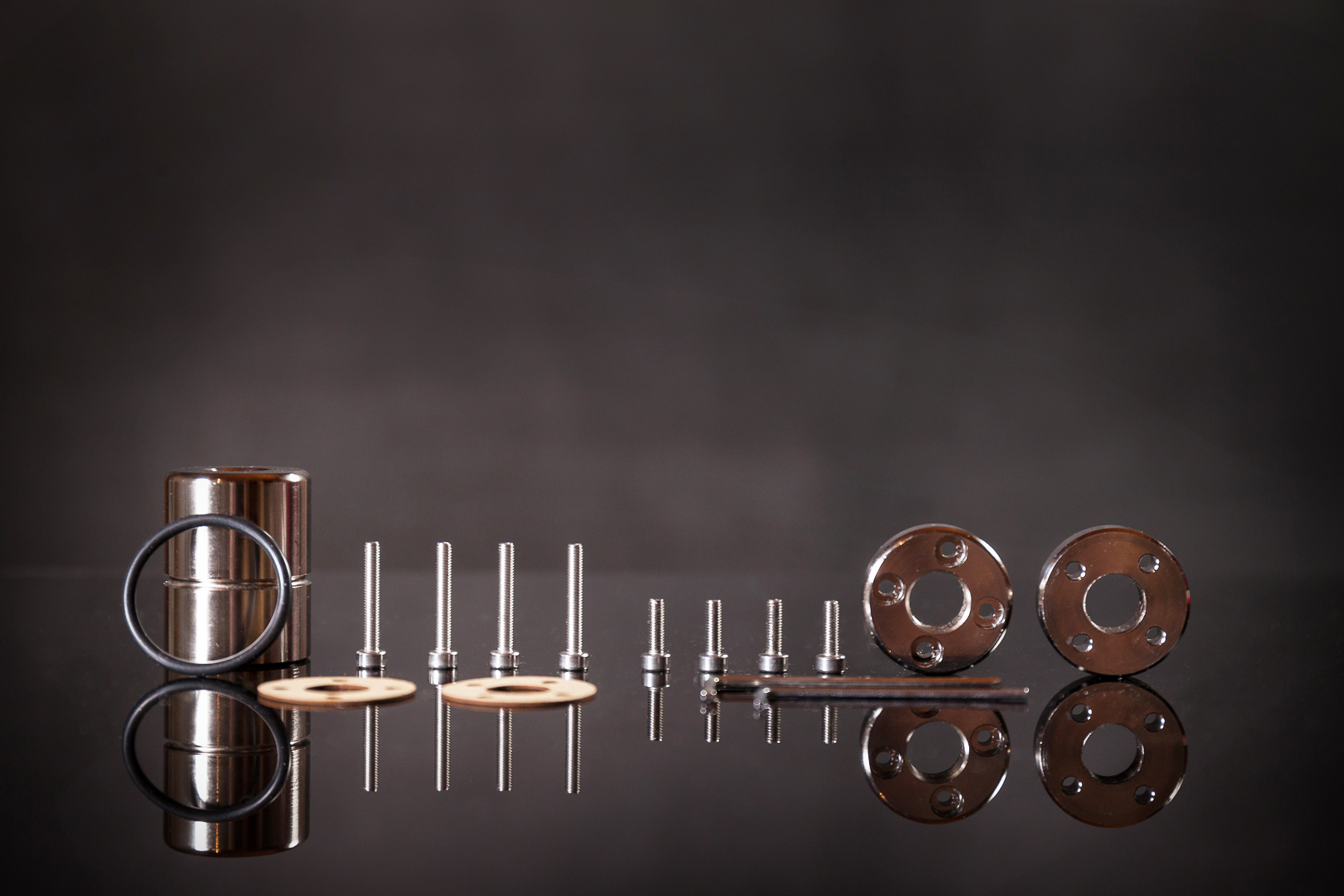 We have created a modular counterweight for the 12" Thomas Schick arm, an arm rightly famous for its sound performance, its spartan and functional aesthetics and its high quality/price ratio. Thomas Schick supplies a standard 150 counterweight g, and one of 210 g to balance very heavy cartridges such as the Ortofon SPU with integrated shell.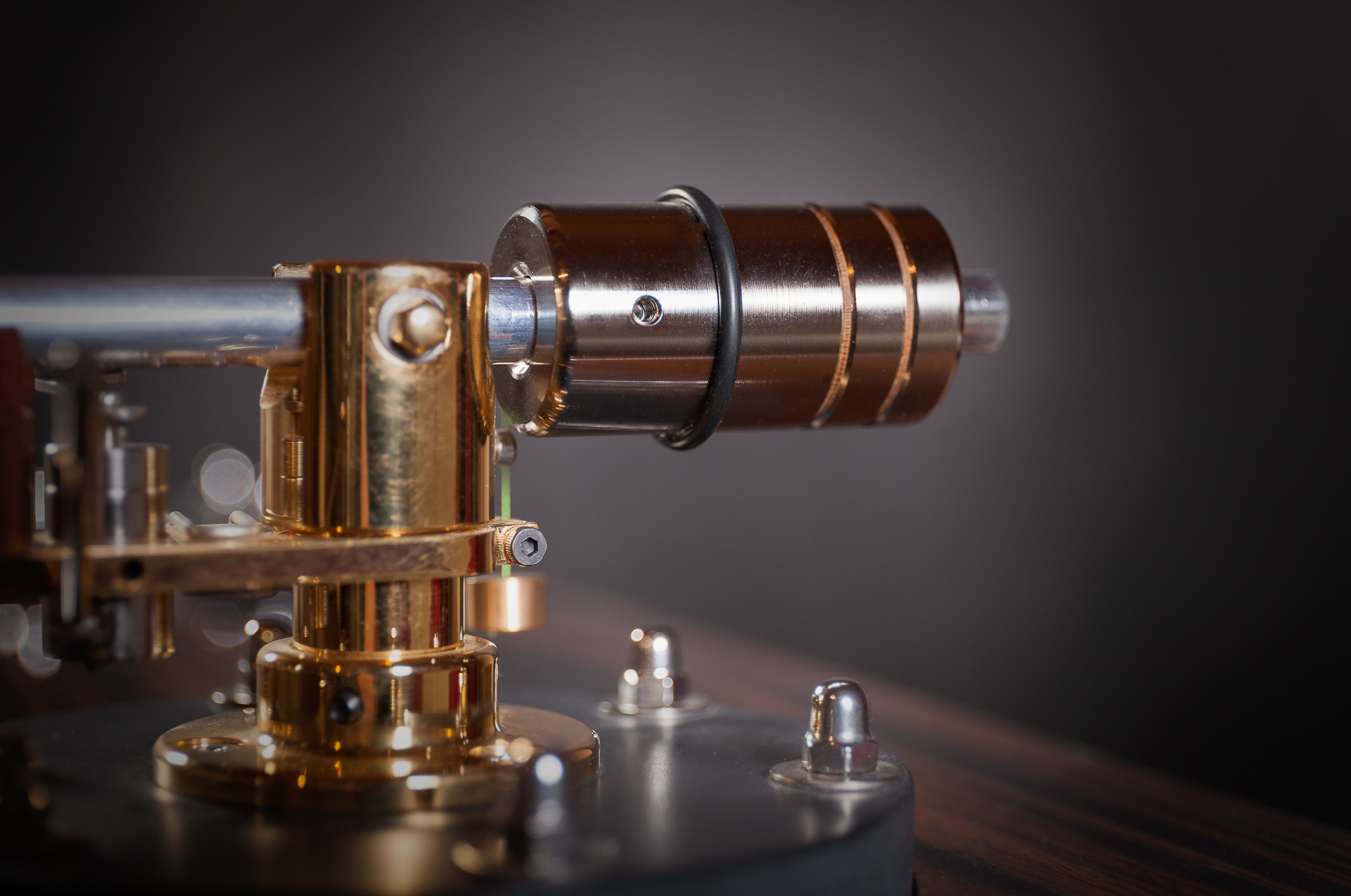 Our idea was to build a Oversized in diameter, modular counterweight, consisting of a main counterweight weighing 125 g, to which to add, depending on the needs, one or two units weighing approximately 25 g each. In this way, if we do not have heads that require high balancing weights, we can lower the mass of the counterweight in a modular way, and therefore reduce the mass of the counterweight system. This benefits the dynamic qualities of the arm.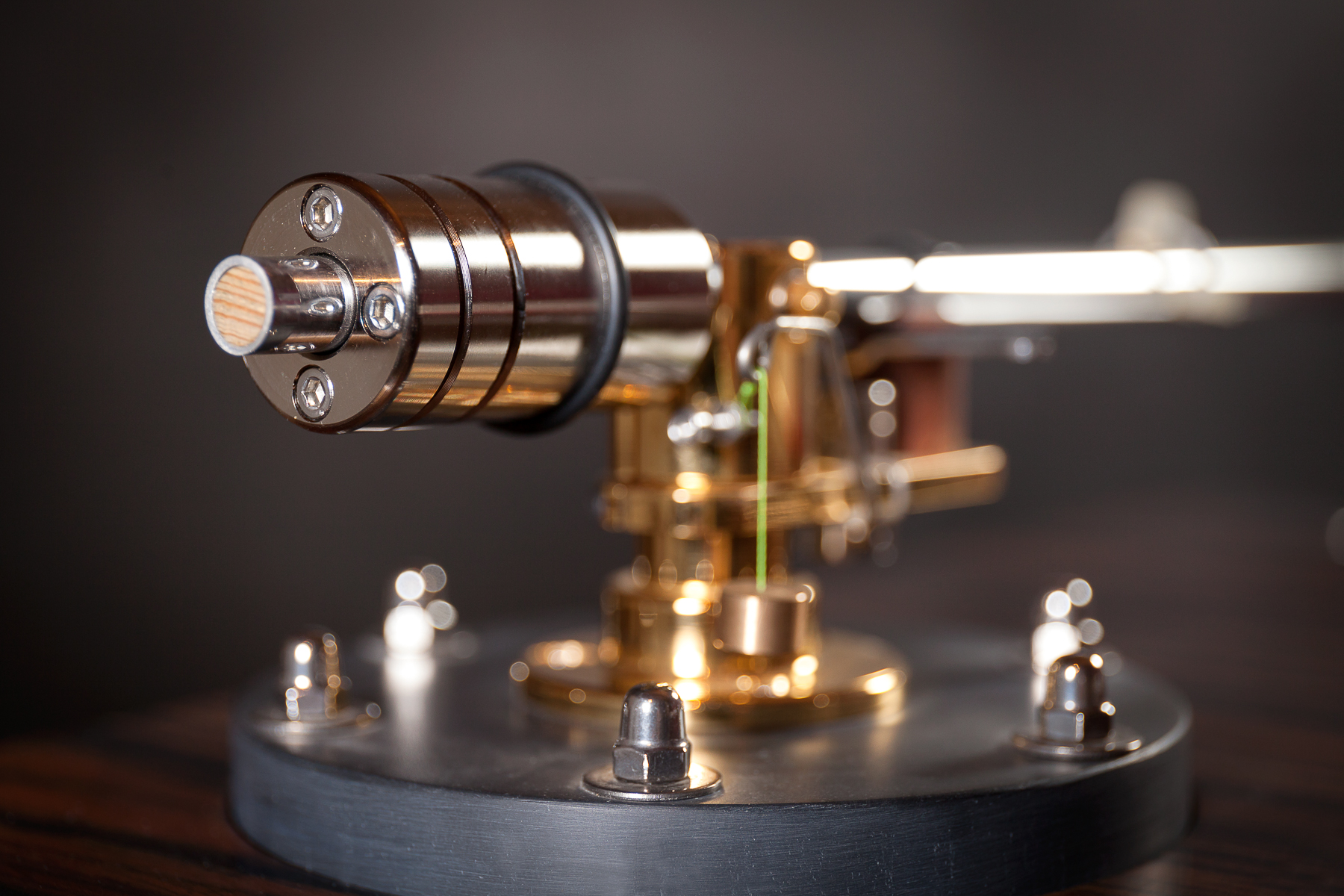 The Schick tonearm is a high-mass tonearm for low-compliance cartridges. But if some enthusiast has the need and/or desire to use medium or medium-low compliance cartridges, the use of our counterweight without any additional mass (only 125 g) allows us to lower the effective mass of the arm, and therefore improve the coupling with the medium compliance cartridge, bringing the resonance frequency of the arm/cartridge system into a reasonably good range. Highly compliant cartridges are not recommended with the Thomas Schick 12" tonearm.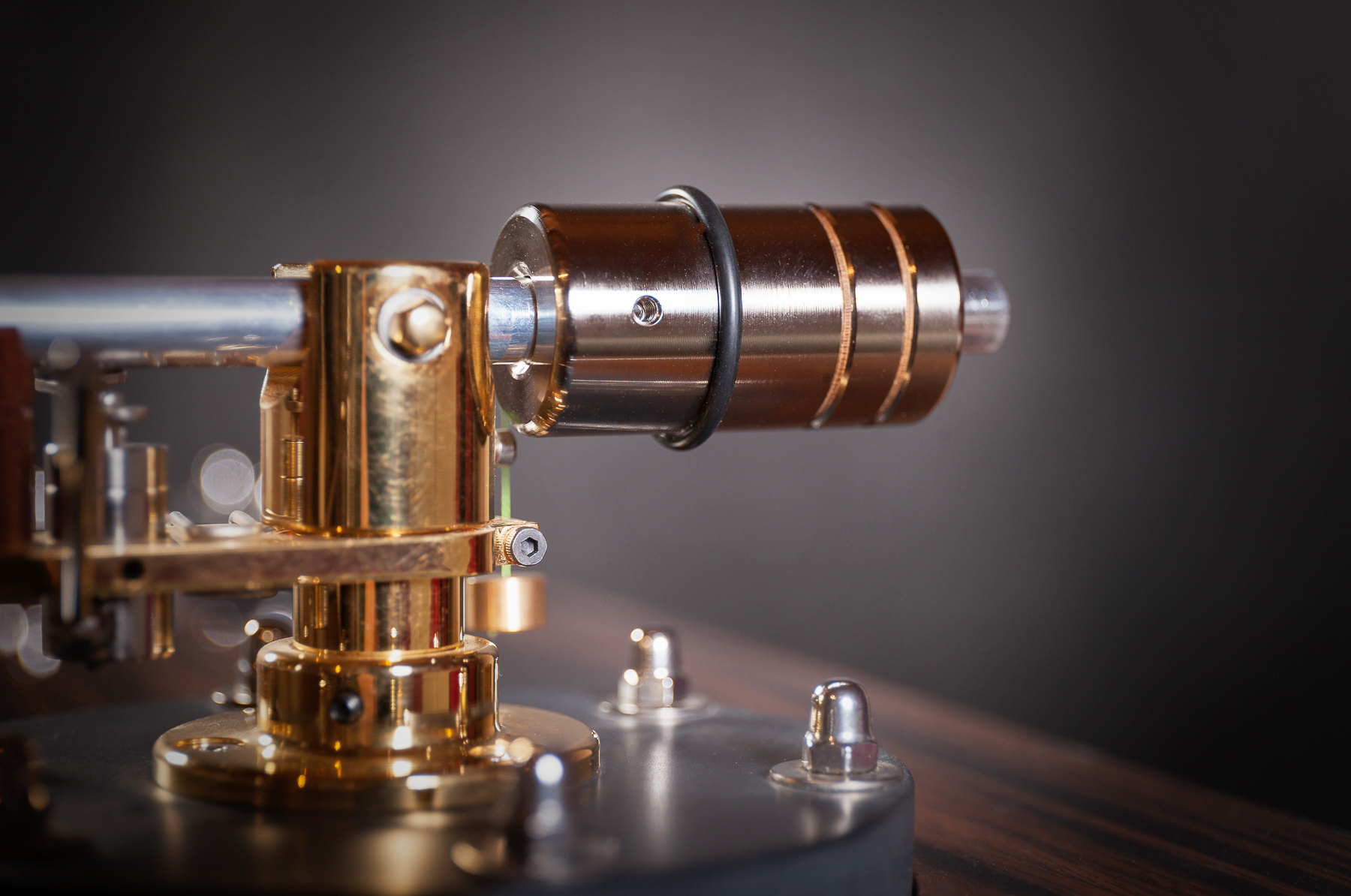 The Clinamen modular counterweight is built with a larger diameter than the standard (27 versus 24 mm). So, with the same balanced weight, the counterweight remain closer to the rotation axis of the arm, with undeniable advantages of a dynamic nature on the arm. (reducing its moment of inertia).
The modular counterweight is made of bronze, a material with high specific weight and notable damping properties. The counterweight have a 10 micron chemical nickel plating process, which makes it resistant to oxidative processes. It also has two M3 fixing screws arranged at 90 degrees, for an easy and stable fixing to the tonearm's rod. A groove is made on the main body of counterweight which houses a damping O-RING.
The kit are composed of the :
1 x Main counterweight with damping O-RING (weight 127 g)

1 x central counterweight (

26 g)

1 x terminal counterweight, with heads Allen screws housing (

24 g)

2 x Flexoid heavy paper gaskets for decoupling the counterweights.

2 x sets of 4 TCE stainless steel screws, of different lengths depending on whether one or two additional counterweights are used.

2 x Allen keys, measuring 1.5 mm and 2.5 mm, are supplied for assembly.
Price of the kit is 180 euro plus shipping cost. An extra central counterweight is available at 30 euro